Secrets of 2011's Top Performing Hedge Funds with Bloomberg's Anthony Effinger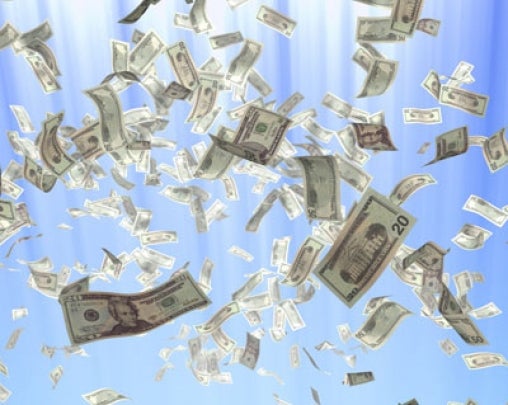 Hedge funds as a group got slammed in 2011, with the average fund showing a loss of more than 2% (source: Bloomberg). We spoke with Anthony Effinger, senior writer at
Bloomberg Markets Magazine
and co-author of
Bloomberg Markets' Top 100 Hedge Fund Rankings
to find out how the year's best-performing hedge funds (and their managers) found their returns. Partial transcript below.
Tell us what you found out about Chase Coleman, who runs Tiger Global LP, this year's best-performing hedge fund.
"He was up so much compared to the rest of the field; 45% was definitely an outlier this year. The average [hedge fund] on our list was down 2%, and you don't have to go too far down the list to start getting returns that look more like a good bond fund.

Chase is an interesting guy. He's got an interesting backstory: he's actually a descendant of Peter Stuyvesant, the last Dutch governor of New York. He comes from kind of a wealth family and he married a very wealthy woman too, and now he's making a fortune in hedge funds. He avoids the media assiduously, but everyone we talked said he was an upstanding guy.

[His fund] buys stocks that are publicly traded, but he also buys into companies before they go public. He does late-stage venture, and he does a lot of it. He has stakes in Facebook and he had stakes in Zynga before it went public. He owns stakes in Internet companies around the world - in China, [and] in a Groupon-like company in Brazil. So his scheme is global-Internet - get in early."
Has that been a difficult strategy for hedge funds to set up?
"One guy we talked to who was an investor in Tiger Global with Chase said one of the great things about the guy is he's got a good team that knows how to source deals. And I think what that means is that he's got some guys working for his fund who are really dialed in Silicon Valley and know who's going public when and what companies have the buzz, and can get investment in these companies.

That's tricky because these private companies can only have a certain number of investors before they have to go public. So you have to keep your capital structure contained. And [these companies] like a guy like Chase because he will buy a big stake in your company and when your employees want to sell, he'll buy from them. What I was told was that this is attractive to these companies. Once you have your foot in the door, you can start buying up from employees. That's how he accumulates these stakes. "
Is this focus on private companies a deviation from the traditional hedge fund M.O.?
"It seemed to us that it was. We've been doing this ranking now for several years, and my collegue Cathy Burton and I have been covering hedge funds for a couple of decades. I don't remember seeing this degree of involvement in private companies by hedge funds. They almost start to look like venture funds.

We found some pretty early investments these guys were making, and in companies that are very startup-y, 1999 kind of things. These are consumer Internet companies."
It's that broader theme of searching for return, which everyone has had so much trouble with this year. This is where the return has been, especially over the summer, and Chase Coleman was able to find those good opportunities. There are some other people that keep showing up in these rankings as well, these Tiger Cubs as they're called: people who studied or worked at Tiger Management under the famed Julian Robertson. Can you talk about where they keep showing up in your rankings and what you've found as a result of that correlation?
"Yeah, that was interesting. In doing this story we were reminded of what a great trader Julian Roberston was. For about 20 years, he had annual returns of about 38%, and it was consistent. The guy is truly a legend. He got in trouble in 2000 or so and had some losses on currencies, but the guy was amazing by all accounts.

One thing that we heard about working at Tiger was that Julian was kind of the last word on a trade. You had to take it to Julian and if he said it was a go then you did it. Imagine having Julian Robertson scrutinize one of your trades - imagine what you'd learn. We did a story a while ago about another guy who worked [at Tiger], and he wanted to go short on coffee. Julian [asked what his thesis was], and he said there was a lot more coffee being grown in Brazil. So [Julian] said, 'Go down there,' and he went down there and counted coffee supplies. This is the kind of research the guy did. Now, all these guys leave Tiger, and they take that same approach.

The other thing that Julian is doing a lot more of these days, and this is what we hear is Tiger's main business, is seeding these funds. He takes former managers and gives them 10 or 20 million dollars, they work out of his office on Park Avenue, and they have meetings every week or two."
How many of Tiger's seed funds showed up in your rankings?
"We found a few that were high up. There's a guy named Philippe Laffont at a company called Coatue Management. He's a former Tiger guy, he was tenth this year and he did really well last year. He's another tech guy.

And then [there's] Bill Hwang at Tiger Asia, was down at 25, and he (we hear) was short some of the Chinese equities and indexes - bearish on China, which is an interesting play."
Even Bill Hwang, at 25th on the list of the top 100 funds in the world, did not pull in a 10% return this year. [The article] says he finished with an 8.6% return. The last 80 in your list all returning under 10% for the year - that's a pretty interesting result.
"There's a guy named Albert Freidberg who's a hedge fund manager in Toronto. He's got a firm called Friedberg Global. He was way up on our list through August [of last year], and that's because he had been very bearish on the global economy. This guy writes to investors and he puts all of his reports on his website; he's talking about global recession and depression, and he traded that way. He was bearish on copper and other economically sensitive things, and it worked for him through the first 8 months of the year. And then you remember the Europeans came out with a rescue package for the Euro, and everything spiked; he fell out of the ranking.

That's the kind of year it was; everybody got whipsawed. You might have been right for a month or two, but the markets were just all over the place. Somebody made the point to me that hedge fund guys are doing their analysis, looking for trends, and when there aren't any they are no better at market timing than anybody else."
Do you notice anything thematic about the way the top hedge funds make their money?
"There are guys who show up year after year on this list, [like] Ray Dalio at Bridgewater. He's got two funds in the top 10 and at least three in the top 14. He's there year after year. He has a website where he talks about his management philosophy which is very interesting. [Bloomberg] did a piece on him a while back which is worth reading.

Another guy who topped our list last year and is back again this year with a few funds in the top 25 is Don Brownstein of Structured Portfolio Management. He's trading mortgage securities and what he's looking at how they behave based on mortgage rates and pre-payments. It's all very quantitative and there are a lot of moving parts. There is a lot of opportunity there. I think the reason he showed up last year and this year again is that [the mortgage market] has been rocked by the exit of Fannie and Freddie, so there's more volatility, there's more opportunity, and nobody has the mortgage market figured out."
Posted in: Anthony Effinger