Kim Kardashian's Financial Advice For Millennials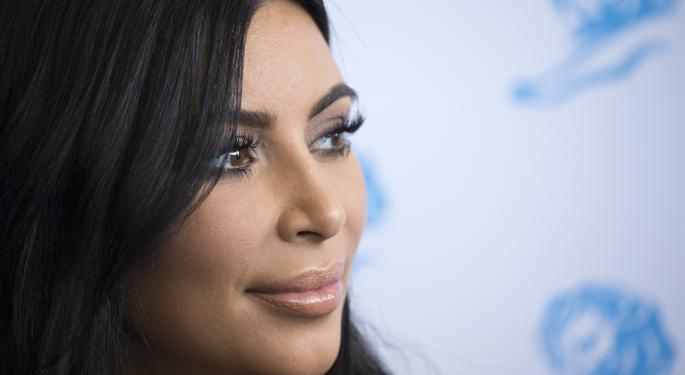 Kim Kardashian's fame and popularity the past last decade may have been jump-started by an unfortunate video-tape leak, but she knows a couple of things about maximizing her financial windfalls.
Her late father, Robert, was a well-known Los Angeles attorney, who acted as a defense attorney for friend O.J. Simpson in the football star's 1995 murder trial. Her step-parent, Caitlyn Jenner, was an Olympic gold medalist and has run a very successful aircraft supplies company.
Kim, meanwhile, settled her sex tape lawsuit for $5 million. The E! Network's "Keeping Up With The Kardashians" has been wildly successful since debuting in 2007. And Glu Mobile Inc. (NASDAQ: GLUU)'s "Kim Kardashian: Hollywood" app has been a multi-million dollar hit.
For better or for worse, she has stamped her influence on a generation. So what can millennials learn from the socialite entrepreneur with a net worth of $85 million?
In a recent interview with MarketWatch, Kardashian laid it out.
"I was fortunate for my parents to teach me about credit and saving and things like that. It's nothing they teach you in school, and I really think that is unfortunate," Kardashian told MarketWatch's Sally French.
"I think classes on credit, and saving, and balancing a checkbook, which is so simple, should be taught in school because a lot of people don't know much about it."
The reality TV star continued, "From an early age I was well-educated and just learned a lot about the simple things and never got into too much trouble. And you know, it's just saving. I love to spend but I also love to work hard and save. I think it's really important to build a future and just make sure that you don't over indulge all the time."
Posted-In: Kim Kardashian millennialsBe Your Own Boss Personal Finance Best of Benzinga
View Comments and Join the Discussion!