4 Financial Pitfalls Fooling Millennials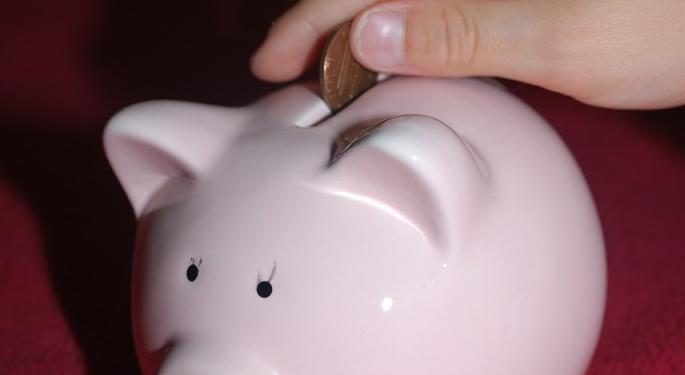 Today's young adults face financial challenges unfamiliar to previous generations. With the economy on a rollercoaster ride not seen in decades and employment opportunities disheartening, millennials walk a wire-thin tightrope financially.
Below are just four areas that frequently trip up the financial situation of young adults, bravely struggling to secure their fiscal future.
Banking
As Karen Damato of The Wall Street Journal warns, convenience isn't always cost efficient. Higher education institutes often partner with banks to provide their students with easy to use benefits, such as on-campus ATMs, loadable ID cards that can function as debit cards and highly publicized student rates.
Research into such tactics has revealed, however, that these partnerships do not always benefit the students in the long-run. From exorbitant overdraft policies to other unnecessary service fees, it is prudent for young adults to shop around for banking options.
Credit
Broadly speaking, there are two hazardous tendencies millennials are guilty of regarding credit:
Having too many/unwise credit cards
or
Shying away from the plastic altogether and having little to no credit history on into adulthood
Related Link: Basics Of Responsible Credit Card Ownership
Responsible credit card ownership is essential for financial security in this day and age. While some financial gurus such as Dave Ramsey publicize that credit card usage should be avoided completely if at all possible, financial independence for millennials comes with countless credit checks.
From long-term contracts, such as renting or securing a car loan, to employment prospects, credit checks are a standard procedure. Unfortunately, savvy savings and responsibility are difficult to prove to lenders/contract holders when there is little or no paper trail of credit history.
Therefore, it is essential for millennials to understand the pros and cons of credit card ownership and follow through with informed decisions, researching various credit options and not falling for the mindset that credit is "free money."
Trusting Tech
The millennial generation has a strong advantage over older adults when considering financial technology. Unlike previous generations, millennials have come to age in a technological boom. While online banking and financing should be undertaken only with cautious responsibility, the fintech innovations within the last decade are astronomically beneficial.
Related Link: Top 5 Personal Finance Apps: All Free And Available On iOS And Android
Keep An Eye On The Future
The financial outlook for millennials can appear bleak; from depressing employment options to embarrassingly high student debt, young adults are finding themselves in murky money situations.
In spite of these gloomy figures, saving for the future is crucial.
Foregoing savings plans and retirement portfolios can be irreversibly detrimental. While savings may seem impossible to members of a generation neck-high in student-loan debt, minimal savings now, through the proper avenues and in the proper savings vehicles can truly pay off.
Above all else, the most important piece of financial advice for millennials is to use the resources available to make informed, educated decisions regarding the financial future.
Image Credit: Public Domain
Posted-In: Karen Damato millennials Wall Street JournalEntrepreneurship Personal Finance Best of Benzinga
View Comments and Join the Discussion!