This Startup Is Eating Adobe And IBM's Lunch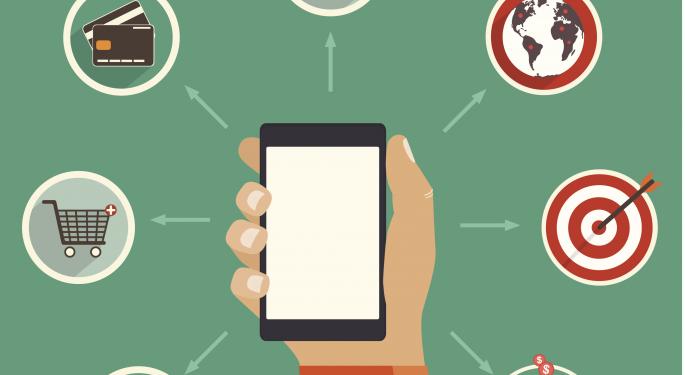 There's no doubt that apps will have a major presence in the future of digital media.
By the end of 2013, U.S. Android and iPhone users were spending more than 30 hours a month on apps, according to data from Nielson. Even more recent data from comScore shows that more than half of all time spent on digital is using mobile apps.
While it seems like every company wants customers to use their app, one Boston-based tech startup is showing those companies how utilize those apps: Localytics.
Related Link: 3 Simple Steps To Take Your Startup From $0 To $10 Million
Sure, there are a dozens (if not hundreds) of startups focusing on mobile marketing, but not many that can boast 18 consecutive quarters of record-setting revenue after Q2 2014, in addition to tripling revenue from the same period last year.
What makes Localytics so different from every other mobile marketer out there?
"Localytics ties app marketing and analytics together in one platform," Localytics CEO Raj Aggarwal told Benzinga. "Smart marketing demands powerful analytics, and the Localytics platform helps organizations build better relationships with their app users by combining insights with action."
Aggarwal explained how how his company has been eating the lunches of companies with market caps in the billions.
Do you meet these five characteristics of a brand that "gets #mobile"? Read more! http://t.co/3Wyxi5ZPx1 pic.twitter.com/802qazpVR0

— Localytics (@Localytics) August 24, 2014
Big Customers, Big Competition
For being only slightly more than a half-decade old, Localytics has snagged some big customers: Clear Channel, eBay, Microsoft and The New York Times are just a few.
Working for large corporations means the competition will also be sizable. Localytics is swiping market share from multinational companies like Adobe Systems (NASDAQ: ADBE) and IBM (NYSE: IBM), Aggarwal said. The company's small size gives it an edge over corporate behemoths. What Localytics may lack in muscle, it makes up for in speed and agility.
Momentum
While Adobe and IBM both have a significant online presence, that doesn't necessarily translate into app success. Mobile apps are more conversational than the web, Aggarwal said, and personalized to the end user while focusing on completely fewer tasks really well. Because of the significant difference between the platforms, extending web analytics to mobile apps isn't effective, he said.
"Unlike Adobe and IBM, we started as a company focused on app analytics. So, we know what consumers expect from apps; how those expectations have informed the new measurement and engagement framework for marketers and developers; and what businesses want in this app-driven world to effectively build relationships with their customers.
"That's why our growth has been so substantial," Aggarwal said.
Pivot
Localytics also has the ability to change direction and follow trends must faster than an Adobe or IBM because of its size. The company started in 2008 helping app developers take advantage of location data with analytics but switched to a wider focus when more needs developed.
Related Link: How One Entrepreneur Reuses Detroit's Devastated Homes
"As app owner's needs evolved, we became a broader analytics and marketing platform, but we've retained our strengths in helping app developers make the most of the location data they collect," Aggarwal said.
Partnerships, Focus And Good Beer
Aggarwal said that keys to the success of Localytics include partnerships with companies that helped them build a product based on actual needs, not what they thought were needs, and acute focus on building the best analytics platform available for apps.
"That analytics platform gave us the foundation on which we could then build our marketing features, creating a closed-loop marketing and analytics solution unlike any other in the market," he said.
To top it off, Localytics also boasts having good beer on tap at its office every day.
"Today, we have Brooklyn Summer Ale, Victory Brewing Summer Love and Yuengling on tap," said Aggarwal. "We host Free Beer Fridays every month, inviting the local community to let loose and enjoy the beer on tap -- not to mention the games we have in our lounge area, including a custom mini golf hole."
View Comments and Join the Discussion!
Posted-In: Adoba Apps IBM LocalyticsEntrepreneurship Startups Tech Interview Best of Benzinga