Who Would You Rather… Coke vs. Pepsi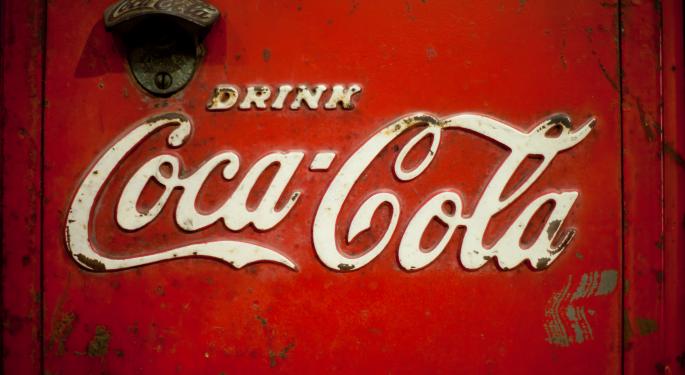 The debate has raged for decades now about which is the better tasting cola – Coke or Pepsi.
Pepsi even created an advertising campaign out of it during the 1980s, known as the Pepsi Challenge. But while the argument about which soft drink tastes better will probably never be settled, there may be some agreement about which company has the better stock value.
Coke and Pepsi are very close to one another in terms of its product's flavor and consumers have seen to it that their votes for their favorite are heard through strong sales on both sides. But which is going to perform better for your stock portfolio? To put it another way, which stock would you rather add to your investments – Coca-Cola (NYSE: KO) or PepsiCo (NYSE: PEP)?
Both companies have earned a reputation for being strong dividend growth companies, but in terms of strict market share, Coke is far and away the leader. It has been for years and there really is no sign of that changing anytime soon. In fact, Pepsi holds the number three spot, in terms of the most popular selling sodas in the United States behind Coca-Cola and Diet Coke.
Related: Who Would You Rather... Domino's or Papa John's?
But PepsiCo is able to remain a strong competitor, not only because of its soda sales, but also because of its snack sales. The company owns Frito-Lay and, as such, is the largest snack food company on the planet with control of well over a third of the global salty snack market. Snack sales in North America accounted for one-fourth of PepsiCo's total 2012 revenue and forty percent of its total operating profits the same year.
Brand power is helping both companies maintain its positions at the top of the market. Coca-Cola, Diet Coke, Sprite, Fanta, Powerade, VitaminWater and ten other brands belong to Coke, each of which is a billion-dollar annual generator for the company. PepsiCo has twenty-two billion-dollar brands in its own right including Pepsi, 7UP, Doritos, Lays and Gatorade.
In the profit-margins game, Coke has a strong lead over PepsiCo with nearly 22 percent at the operating level as opposed to just over 14 percent for PepsiCo. Stock buybacks have benefited Coke more than they have PepsiCo: Coke has managed to make a 4.6 percent reduction in its stock shares over the past five years versus a 1.3 percent reduction for PepsiCo over the same period.
While both companies have traditionally shown strong dividend growth, Coke has to be given a slight edge in that department since it has shown much higher profitability and had higher earnings growth rates. The last quarter century has seen tremendous dividend increases for both companies. While Coke has enjoyed 51 dividend increases in a row, PepsiCo, while still impressive in that department, has only seen 41 increases.
At the end of the day these two horses are, for all intents and purposes, neck and neck. Choosing one over the other won't give you a tremendous edge nor will it put you at any significant disadvantage. So deciding which stock is better may just come down to a trip to your refrigerator to see which one you like better right out of the can.
Posted-In: frito-lay Gatorade Lays PoweradeBe Your Own Boss Markets General Best of Benzinga
View Comments and Join the Discussion!