Nvidia, AMD Are Key Gaming Beneficiaries Ahead Of New Microsoft, Sony Consoles: BofA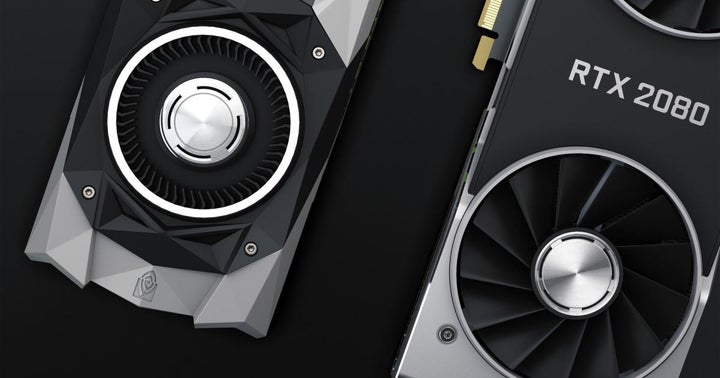 The gaming environment has defied the ravages of the COVID-19 pandemic, which is seen as a positive for gaming chip makers Advanced Micro Devices, Inc. (NASDAQ:AMD) and NVIDIA Corporation (NASDAQ:NVDA), according to an analyst at BofA Securities.
The Analyst: Vivek Arya maintained Buy ratings on shares of AMD and Nvidia. The analyst has a $65 price target for AMD and raised the price target for Nvidia shares from $420 to a Street-high $460.
The Thesis: The gaming environment remains robust, even ahead of the second-half launch of new gaming consoles from Microsoft Corporation (NASDAQ:MSFT) and Sony Corp (NYSE:SNE), Arya said, citing Steam's GPU survey as well as other checks. (See his track record here.)
Nvidia In Sweet Spot Of Upgrade Cycle: Nvidia's share of Steam gamers remained unchanged month-over-month at 73.5%, and the installed base penetration of Turing cards grew 212 basis points from last month and was up six times since last May, Arya said.
The stock-outs for Nvidia's most popular SKUs outlined by channel checks could be a result of better demand and prudent management of inventory ahead of the second-half launch of 7nm chips, the analyst said.
Just 9% of Nvidia gamers own a GPU on par with the performance of PS5 and Xbox X, which are expected to become the new bar for mainstream performance, he said.
The new consoles could catalyze a major upgrade cycle for Nvidia, either to Turing or next-gen 7nm Amper,e which could be unveiled by midsummer, Arya said.
As gamers begin to upgrade to higher ASP cards, Arya sees upside versus the Street's conservative estimate of 16% growth in the second half versus the first.
AMD Steadily Making Headway: Notwithstanding the fact that about 76.8% of the gamers use Intel Corporation (NASDAQ:INTC) CPUs, AMD has made progress, with its market share rising 170 basis point month-over-month to 23.2%, the analyst said.
The 600-basis point improvement in AMD's market share in CPUs since mid-2018 highlights the improved competitiveness of its Ryzen CPUs, he said.
AMD's latest Navi GPU family accounts for just 6% of AMD's installed base, though it has caught on faster than the prior generation Vega, Arya said.
"The majority (52%) of AMD gamers still use legacy GPUs, though we expect this to change once AMD launches "Big Navi" targeted at more high-end gamers sometime in 2H20."
Recent media reports suggesting a more favorable entry-level price point for the PS5 and Xbox X are a positive for AMD given its 100% game console processor share with 20%-40% higher content generation-over-generation, according to BofA.
The Price Action: At last check, AMD shares were adding 0.1% to $53.46, while Nvidia shares were gaining 1.61% to $399.92.
Related Links:
Why Nvidia Has A New Street-High Price Target
Linux Founder Switches Allegiance To AMD After 15 Years As Intel Customer
© 2021 Benzinga.com. Benzinga does not provide investment advice. All rights reserved.
---