The DISH Network FCC Case Explained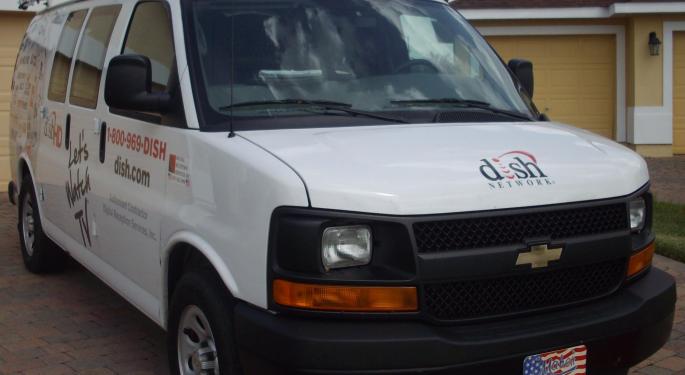 On the orders of the U.S. Court of Appeals, the Federal Communications Commission will readdress a "bidding credit" case involving DISH Network Corp (NASDAQ: DISH)'s Designated Entities.
Investors reacted to Tuesday's referral with a 4.6-percent stock spike ━ positivity resonating with Wells Fargo.
"Even if Dish loses, it doesn't lose," analysts wrote Wednesday. "While the DE case remains a nuisance, it is financially immaterial, in our view."
A Little Context, Please
In 2014, Northstar Wireless and SNR Wireless LicenseCo wanted to acquire wireless spectrum for national internet and phone services. To finance the expensive venture, they borrowed sums from Dish in exchange for Dish's de facto control, while also expecting to qualify for the FCC's "bidding credits," or license discounts awarded to small businesses with revenue below $40 million.
The FCC accepted the pair's $13.3 billion in bids but denied requests for $3.3 billion in credits. Dish's control disqualified the bidders from small business benefits, as its revenue well exceeded $40 million.
Having anticipated a $10 billion net bill, Northstar and SNR were unable to pay for all awarded licenses, relinquished a portion of the contracts, and incurred significant fines for violating auction terms. The penalty includes the yet-uncalculated difference between the $3.4 billion in forfeited spectrum and the winning bid in an upcoming re-auction.
Dish, Northstar and SNR sued the FCC in 2015, noting that the commission never allowed them to rectify their situation of sovereignty.
On Tuesday, the court validated their claim while also corroborating the FCC's determination of Dish's de facto control.
How Is This A Good Thing?
Dish looked favorably on the ruling.
"We are pleased this has been referred back to the FCC," a representative told Benzinga. "We look forward, along with NorthStar and SNR, to working with the FCC to address any concerns they may have."
Wells Fargo justified the reaction, even as it predicted Dish's loss.
"While we love Dish, we don't see how [CEO] Charlie [Ergen] has the upper hand here," analysts Marci Ryvicker, Stephan Bisson and Se H. Kim wrote. "So, we're going with the assumption that Dish does not successfully cure its control issue, which actually doesn't matter, as our worst case scenario has Dish paying out a maximum $860 million penalty, or $1.85 per share, which is arguably already reflected in the stock."
The worst-case scenario involves Dish participating in the spectrum re-auction, losing and paying the re-auction fine. The analysts expect Dish to bid 75 percent of the $3.4 billion, and if it's outbid by a minimum $1, it would be fined a maximum of $860 million.
However, a "highly competitive" auction and rising spectrum values could close the bid gap and leave Dish a $0 penalty.
In the chance that Dish loses its case but wins the spectrum, Wells Fargo foresees neutral leverage. If it wins both, a $7-per-share upside may be in store.
Related Link: From Comcast To Amazon: Companies Set To Win, Lose With FCC Agenda This Month
________
Image Credit: By Bull-Doser at English Wikipedia - Own work., Public Domain, via Wikimedia Commons
Posted-In: FCCAnalyst Color News Legal Analyst Ratings Media Trading Ideas Interview Best of Benzinga
View Comments and Join the Discussion!