Breaking Down Tech, Bank And Retail Sectors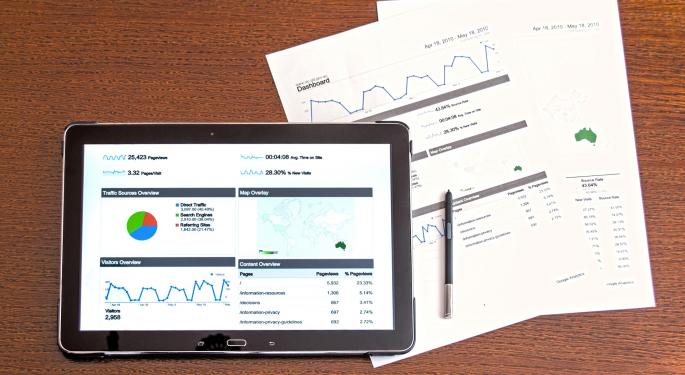 Amid regulatory and budgetary concerns in the federal government and continued technological evolution, TD Ameritrade's chief strategist, JJ Kinahan, has his eye on a few sectors. Here are his thoughts on a few:
On Big Banks
With President Donald Trump at least verbally moving to break up big banks, the likes of JPMorgan Chase & Co. (NYSE: JPM), Bank of America Corp (NYSE: BAC) and Citigroup Inc (NYSE: C) have been shaken. But Kinahan isn't too concerned.
"These things tend to get floated and they take a few years to get passed," he told Benzinga. "He's got a lot of fish to fry at the moment. I don't know if that's his No. 1 priority."
On Silicon Valley
The market seems ambivalent on Apple Inc. (NASDAQ: AAPL)'s second-quarter report, which posted a 24.4-percent sales miss despite an earnings-per-share beat. Kinahan thinks the confusion is just.
"If you're on the negative, you're like 'Oh my God, it's a miss on your most important product,' and it is, there's no two ways about it," he said. "But the positive side is yes it's a miss, but it's a miss because our next product is so highly anticipated nobody wants to spend money on this product."
In the realm of social media, Kinahan is watching out for Facebook Inc (NASDAQ: FB)'s continued monetization of its vast data cache.
"I think they're balancing personal information versus selling it for commercial purposes versus how can they use it to develop subsidiary businesses," he said.
The firm reported growth in monthly active users and ad pricing and deceleration in impression growth in its Wednesday first-quarter earnings release.
On Big Box Retail
The April jobs report highlighted the trend with a workforce shrinkage of 61,000 between February and March — just one of many symptoms of retail stores shrinking in the shadow of online competitors such as Amazon.com, Inc. (NASDAQ: AMZN). Investors have responded largely by shorting sector players, such as RH (NYSE: RH) and Big 5 Sporting Goods Corporation (NASDAQ: BGFV).
But Kinahan hasn't yet given up on the stocks. "I'm looking forward to the retail sales," he said.
He said he's keeping an eye on the how brick and mortars evolve in an attempt to adapt to consumer trends, and how they intend to balance online and in-store experiences.
Nick Donato contributed reporting.
Related Links:
Gene Munster Talks Apple Growth: 'It's Still All About The iPhone 10'
The Theme Of Earnings Season: Buy The Dogs And Sell The Stars
Posted-In: JJ KinahanAnalyst Color Top Stories Tech Trading Ideas Best of Benzinga
View Comments and Join the Discussion!