Title III Restructuring For Puerto Rico Likely To Result In Significant Paid Claims For Monolines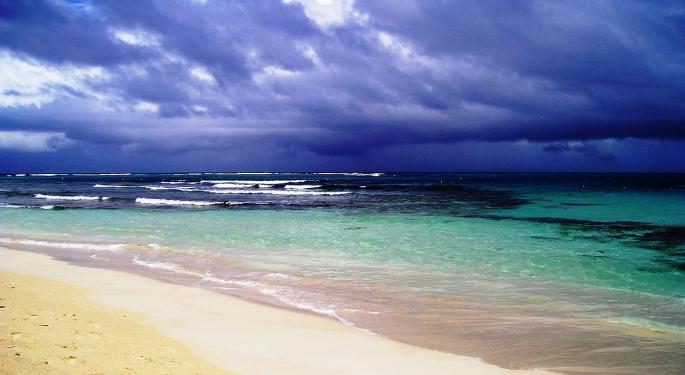 With Title VI now looking a pipedream and Title III Restructuring a near certainty in Puerto Rico, Height Securities said in a note released on Monday, the latter would result in significant paid claims for companies such as Assured Guaranty Ltd. (NYSE: AGO), MBIA Inc. (NYSE: MBI) and Ambac Financial Group, Inc. (NASDAQ: AMBC).
Title III Vs. Title VI
The restructuring law in Puerto Rico provides for debt relief under Title III case, where Puerto Rico, with the approval of the Oversight Board, may file a petition with the federal district court, seeking restructuring of its debts.
Title VI is a largely out-of-court process that focuses exclusively on financial debt and relies on a collective action mechanism to bind dissenting creditors to the agreement of the debtor and a supermajority of its creditors to restructure its debt.
The Background
The Puerto Rico Oversight, Management and Economic Stability Act, or PROMESA, certified Puerto Rico's March 13 fiscal plan, as revised. Height Securities noted that the revised fiscal plan provides for only $7.9 billion for debt service, down from $11.6 billion in the original fiscal plan, with the debt service coverage ratio estimate at 26 percent, down from 39 percent in Governor Ricky Rossello's initial budget.
Analyst Edwin Groshans believes the certified budget cash flows would be inadequate to cover general obligation bond debt service payments, putting many of the other issuances at risk of significant losses.
Height Securities believes there is little or no chance of reaching a consensual agreement by May 1, the day the litigation stay expires.
Probable Outcome
The firm believes the most likely outcome now is a debt restructuring under Title III of PROMESA, given the lack of cash flow and the expected litigation. Consequently, the firm negatively revised its loss expectations for all the three monolines, namely Assured Guaranty, MBIA and Ambac Financial, citing the increased risk of significant loss.
Priority Of Payment
The firm is of the view that interest and debt amortization would be paid first. Accordingly, the firm believes all other debt issuances, other than general obligation, or GO bonds and COFINA bonds, are at serious risk of significant, if not total, losses.
Even amid these two bonds, the firm believes the Puerto Rican government could favor GO bonds over COFINA bonds, putting the COFINA trusts at serious risk.
While noting that the PR Electric Power Authority, PREPA and PR Aqueduct and Sewer Authority, or PRASA, are not included in the certified budget, as they are not funded by the Treasury, the firm pointed to Rossello's plan to have the PREPA Restructring Support Agreement to be reviewed.
"This review will likely result in higher losses for creditors, which will likely include the monolines. We raised our loss expectations for PREPA debt to 35 percent, up from 15 percent. We apply the same increase in loss expectation to PRASA debt," Height Securities said.
Quantifying The Hit For 2017 Under Puerto Rico Certified Budget Loss Scenario
Assured Guaranty: Puerto Rico after-tax present value insured Puerto Rico service payments to be $1.77 billion or $13.44 per share vs. base case loss estimates of $403 million or $3.03 per share.
MBIA: Insured Puerto Rico payments to be $1.53 billion or $11.63 per share vs. base case loss estimates of $340 million or $2.57 per share.
Ambac Financial: Insured Puerto Rico payments to be $1.13 billion or $25.04 per share vs. base case loss estimates of $162 million or $3.55 per share.
At Time Of Publication
Ambac shares were down 0.85 percent at $18.70.
Assured Guaranty shares were down 0.03 percent at $37.10.
MBIA shares were down 2.48 percent at $8.26.
Related Links:
Puerto Rico's Default Hurts Local Investors The Most
Dodd-Frank On The Chopping Block: Why Were Provisions Introduced And Why Are They Getting Cut?
View Comments and Join the Discussion!
Posted-In: Analyst Color News Education Emerging Markets Global Economics Markets General Best of Benzinga