SIRF New Investigative Report On Snychronoss Technologies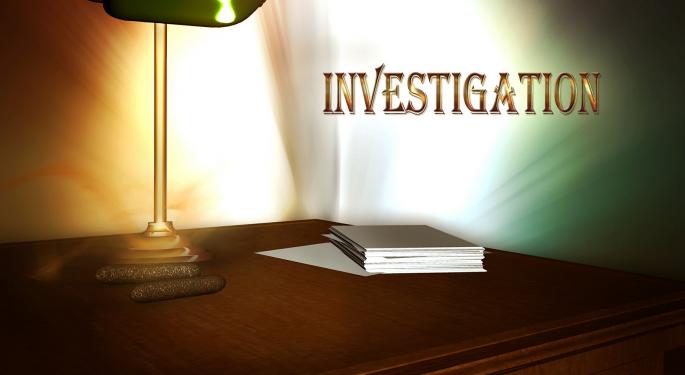 The Southern Investigative Reporting Foundation (SIRF), a self-described organization dedicated toward publishing investigative articles that many traditional media organizations can't, published on Friday a report on Synchronoss Technologies, Inc. (NASDAQ: SNCR).
The focus of SIRF's report is on Synchronoss' December 2016 acquisition of intraLinks, which was conducted at almost twice its share price at the time. As part of the acquisition, Synchronoss struck a deal to sell its legacy business in two stages. In addition, the company's CEO Stephen Waldis took the "unusual move" of stepping down and IntraLinks' CEO Ron Hovsepian took over the combined entity.
Related Link: Power Solutions Sees Downgrades After SEC Investigation
The SIRF report further noted that Waldis had in factor spent more than half of 2016 looking to depart his job and Hovsepian brushed off recruiters working for Synchronoss. But this is merely the tip of the iceberg as further documents reveal "there is a great deal the public hasn't been told about key aspects of its so-called Strategic Transformation."
"For example, in 2006 the parent company of Sequential Technology International, the Activation unit's purchaser, was disclosed as a related party because Waldis and a group of his then-Synchronoss colleagues owned equity in it," the report explained. "Moreover, management's comments about the reason for the sale, as well as the justification for the $146 million price tag, have been baffling."
In addition, the company's explanations about the Activation unit's buyer are "incomplete, at best." Specifically, management portrayed Sequential Technology as merely a "standard corporate buyer," but that is far from the case. According to the report, STI is a corporate shell company formed in early November 2016 and a website associated with the entity was registered by John Methfessel who happens to be a former neighbor of Waldis and an early stage investor in Synchronoss.
But according to a research report by Stifel's Tom Roderick, STI was a unit of Omniglobe International. The analyst cited a Dec. 7 filing and his own research in identifying the company.
SIRF reached out to the analyst, but he wasn't available for comment.
Who Is Omniglobe?
SIRF suggested that Omniglobe is a business process outsourcing company that handles non-essential tasks for Synchronoss' Activation unit. The Philippines and India offices of Omniglobe provide phone activation customer service for Synchronoss' contract with AT&T Inc. (NYSE: T).
Synchronoss identified Omniglobe as a related party in its 2006 IPO prospectus. Moreover, Waldis held a 12.23 percent indirect equity interest in the company and three other Synchronoss executives also held smaller stakes through a holding company called Rumson Hitters which in turn also owned a stake in Omniglobe.
But as of June 30, 2006, undisclosed members of Rumson Hitters bought out the four executives, and no one then at the company had a stake in the holding company or Omniglobe.
Synchronoss' vice-president of finance and development Daniel Ives did tell SIRF that Rumson Hitters was formed "to support the BPO business of Synchronoss." The executive was also emphatic that it has no ownership links and should be seen as an "unrelated third-party."
Confused at this point? SIRF digs even deeper to uncover the many more layers of alleged deception and wrongdoing.
Posted-In: SIRF Southern Investigative Reporting FoundationAnalyst Color News Rumors Legal Tech Media Best of Benzinga
View Comments and Join the Discussion!