From CES To The Auto Show: Digital Assistants Making News In 2017, But How Can Siri And Alexa Be Improved Upon?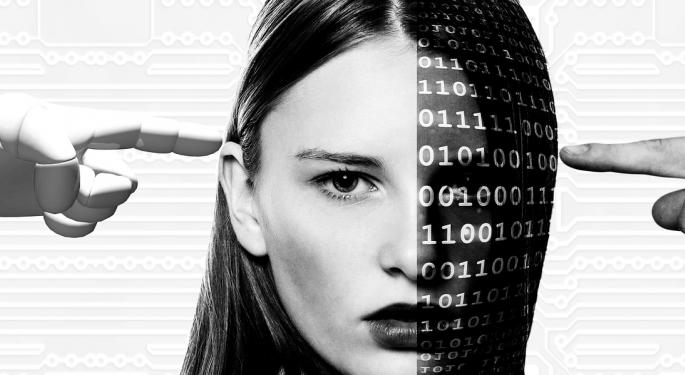 Digital assistants such as Apple Inc. (NASDAQ: AAPL)'s Siri, Alphabet Inc (NASDAQ: GOOG) (NASDAQ: GOOGL) Google Home and Amazon.com, Inc. (NASDAQ: AMZN)'s Alexa stole the limelight across the CES and could also make waves at the Auto Show. But, these virtual assistants still need a lot of improvement on the human communications front.
Let's take a look at how we might be able to improve digital assistants in the future.
A Look Ahead: The Complexity That Is Humanity
The key potential addition to the digital assistants is to equip them to read and interpret body language as that would bring a sea change in our conversations with Siri and Alexa.
Doug Clinton of Loup Ventures said almost 60 percent of human-to-human communication is through body language. This implies that digital assistants miss this integral part of human communication as they use only voice as mode of their communication. In other words, these virtual assistants miss 60 percent of the information we send to them.
Clinton suggested Siri or Alexa may use some form of computer vision that would allow them to respond to human gestures. Placing of a sensor in our body could be a solution. Also, digital assistants need to identify who's talking when multiple persons are communicating in a room and also grasp their facial expressions.
"You might frown at bad news, even if that was the correct answer to your question. You might smile at the hilarity of a wrong answer. This means the robot needs to build a model of what humans may interpret as good or bad or associated with some other emotion and that model must be specific to the user," Clinton wrote in a blog post.
Privacy
But, privacy would be a bone of contention in implementation of the above solutions that involves merging of body data in to digital assistants. Giants like Facebook Inc (NASDAQ: FB) and Alphabet are still battling privacy issues over their products.
"Our belief is that we already live in a post-privacy world. One of the key trade-offs we make for the convenience of many technologies we use today is that we give up privacy. We trade privacy for the benefit of connecting with people on social platforms," Clinton noted.
But, Clinton said such concerns would be addressed along with time as they would allow creation of better Siris or Alexas or Google Homes that can truly understand humans and perform human-like tasks.
"Yes, there will be some noise about the intrusion of privacy that comes with incorporating body language and body data into digital assistants, but we expect that concern to go about as far as it did with Facebook," Clinton added.
Posted-In: Alexa Doug Clinton Google HomeAnalyst Color News Events Analyst Ratings Tech Best of Benzinga
View Comments and Join the Discussion!