As China's New Home Builds Roll, So Does Bullish Demand For Steel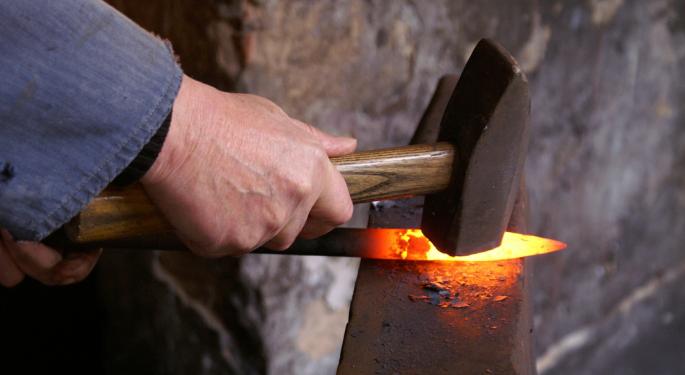 China's economy has been struggling to capture meaningful footing in the past few years. Sure, the country reported GDP numbers which look great when held relative to an educated guess. 6.7 percent growth is meaningful and it's even appealing when one considers the investment fortitude that has taken place in an environment where risk is expunged. Just take a look at Shenzhen home prices.
Sadly, the paper wealth game has to end and now China is breaching the crest.
Axiom Capital's Gordon Johnson (one of the few analysts you really should be paying attention to when it comes to China or Sunedison) relayed to clients Tuesday a few data points on what appears to be a fomenting headwind for steel demand using the proxy of China's new home builds.
Alas, the years of cheap money and fabricated paper wealth gains coupled with surreal amounts of PBOC ETF buying and the jailing of short sellers may finally be running out of steam as China's housing market bubble cools down.
Johnson points to the beginning of what will likely be a prolonged decline in the construction of new homes in China.
Related Link: Axiom Analyst Considers Steel Demand Headwinds As Chinese Home Prices Flatline
Per Axiom's note to client:
"Although we closely monitor China's home prices, we contend the more important metric to watch, in terms of real commodity demand, is new housing starts, which now look to be rolling over. That is, while China's new housing starts grew +7.3% y/y in Jun. & are strong YTD, this strength, as we see it, is the culmination of a record 1Q16 credit deluge."

Oh what a deluge in credit it has been. Since the year 2000, China has increased its debt level to $25 trillion or 25x growth in 14 years.
St. Louis Fed Chart On All Debt Origination From Chinese Issuers Since Q4 2000:

Quickly, just to compare visually against the US:

CLSA's David Lipschitz echoed the bearish steel narrative, offering a fast wrap-up on critical steel data which was a pleasant contrast to their deep dives known within some trader circles.
Lipschitz lists the declines in Months of Shipping (MOS) for various steel inventories. We've condensed them a bit for ease.
Bar inventories. Flat-rolled inventories MOS flat YoY, daily shipments down YoY
Plate, Structural inventories MOS up YoY, daily shipments down YoY
Tube & Stainless inventories MOS down YoY, daily ships up YoY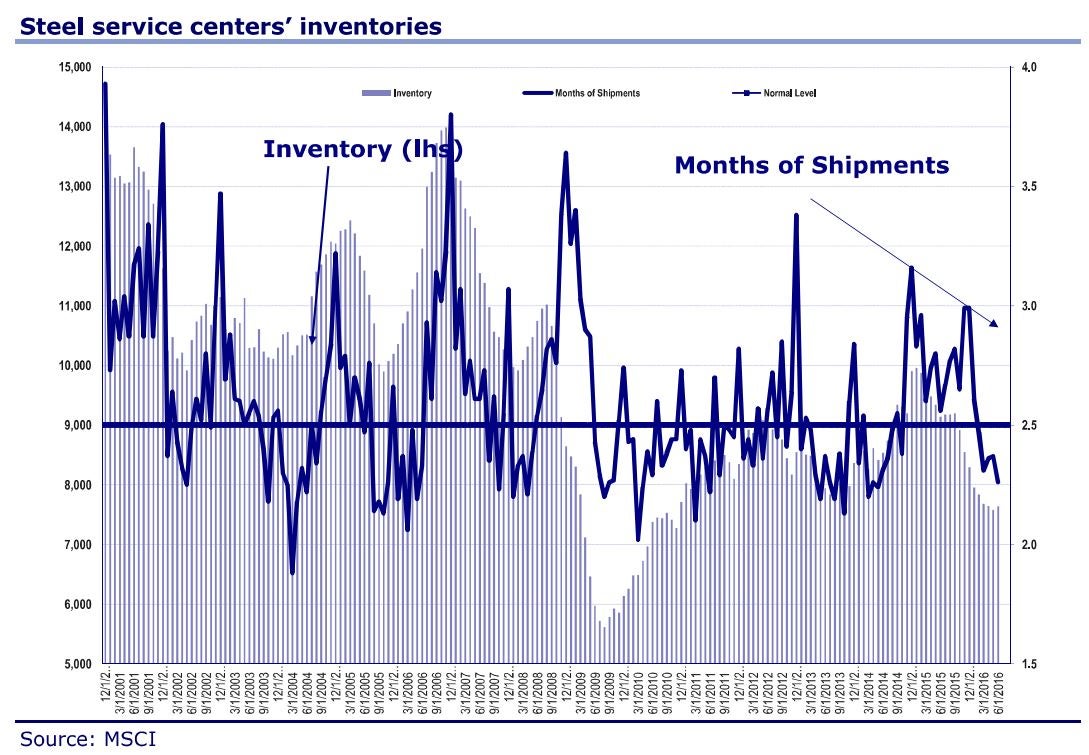 China is slowing, although an argument could likely be made for imploding given the questionable quality of Chinese infrastructure investment but regardless of verbiage, borrowing one's way to prosperity does not underlie a lasting economic growth plan.
Posted-In: axiomAnalyst Color Commodities Opinion Economics Markets Analyst Ratings ETFs Best of Benzinga
View Comments and Join the Discussion!