Vivek Wadhwa Agrees With Trump, Says China Is 'Trying To Rob Apple Blind'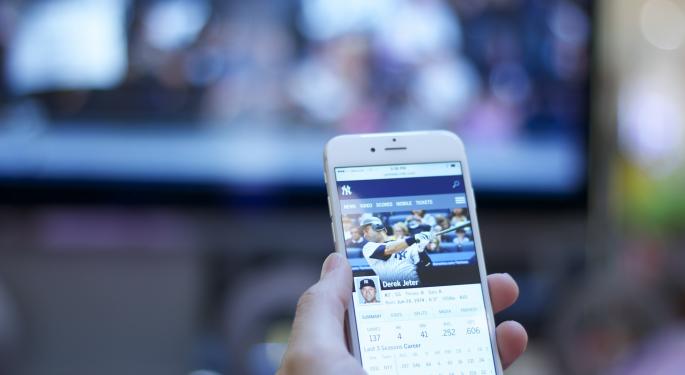 Donald Trump said earlier this year that Apple Inc. (NASDAQ: AAPL) should build its devices in the United States. Experts and pundits laughed at his idea, but at least one expert is on board with Trump's idea.
Speaking as a guest on CNBC, Vivek Wadhwa said Trump's idea of bringing Apple's manufacturing production to the US is very "feasible" despite the complexity of its supply chain.
Wadhwa pointed out that while Apple's main contract manufacturing firm employs more than 1 million workers in China, it's looking to replace all of its workers with robots and machines.
Related Link: Yuge Correction: Mark Cuban Says A Trump Presidency Would Create Market Turmoil
"Imagine if you had the robots in America... our robots are as productive as Chinese robots," he said. "They have no advantage over us."
Wadhwa added that Apple will need to build factories in America and despite the heavy use of robots on an assembly line, there will still be plenty of human employees needed to oversee production.
He suggested Apple could bring in 200,000 "high paying" jobs by no longer making use of Foxconn's facilities. Meanwhile, China continues "robbing" Apple and other technology companies by demanding they hand over source codes and other proprietary information and data.
Wadhwa pointed out that despite Apple building a significant presence in China and hiring workers, several of its media products were still "shut out" of the country.
"China is also trying to rob [Apple] blind and to have its own companies replicate what it is doing," he concluded. "Xiaomi is the largest smartphone manufacturer in China using technology stolen from Apple."
Bottom line, Wadhwa suggested that in a 3-4 year timespan, Apple "might do well in China." On the other hand, if the status quo stays the same, over a 5-10 year timespan, it's "highly likely" that China "kicks Apple out as soon as they have stolen everything they need from it."
View Comments and Join the Discussion!
Posted-In: Apple Manufacturing China CNBCAnalyst Color Politics Tech Media General Best of Benzinga