Gabelli Makes Valuation Call On Universal Display, Downgrades To Hold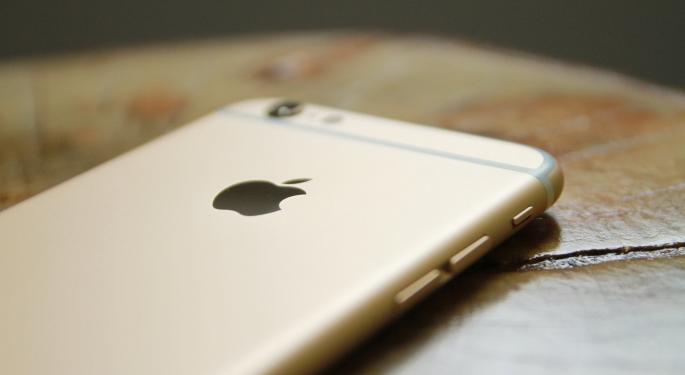 Gabelli & Company made a valuation call on Universal Display Corporation (NASDAQ: OLED) shares. As a result, the brokerage downgraded the shares to a Hold rating from Buy rating based on margin of safety consideration and valuation. As a sole supplier of emitter materials, the company is well positioned to take advantage of "a large increase in the global OLED display capacity building, higher OLED display penetration across multiple devices and OLED TV potentials."
However, the brokerage said, "We believe there are still uncertainties on rapid commercialization of OLED TVs in 2016 and Apple's potential OLED display adoption for its iPhone in 2017–2018." The downgrade comes on the heels of the company reporting its first-quarter results and backing of its full-year outlook.
Related Link: If Apple Adopts OLED, It Could Benefit These Stocks
The Gabelli valuation read, "We believe the company can achieve its 2016 revenue target. Sales in the first quarter was in line with our expectation. The year-over-year decline was driven by the anticipated decline of green host materials sales and partially offset by 12 percent increase in emitter materials sales. The company saw year-over-year increase in green emitter materials and decline in red emitter materials sales."
The brokerage continued, stating that management expects operating expenses to grow by 10–15 percent this year, as the company was increasing its R&D to "develop newer advanced materials in anticipation of a surge in OLED display capacity in 2017 and beyond."
Gabelli's report elaborated, "New production capacity lead times are usually in excess of twelve months. Leading manufacturers are building framework for the next phase of expansion and high volume OLED production to begin ramping up in 2017. LG is planning to increase its OLED TV production from ~400,000 in 2015 to 1 million in 2016."
Looking further into the future, Gabelli said global capacity supply build for late 2017 and 2018 is likely dependent upon whether the speculation that Apple Inc. (NASDAQ: AAPL) will adopt OLED displays for future iPhone models will come to fruition. The analysts concluded, "Universal Display's capital investment to enlarge its production capacity would be relatively small. Surge in OLED display industry capacity will be a significant driver to sales growth, operating profit and free cash flow."
At time of writing, Universal Display Corporation was down 0.57 percent at $55.93.
View Comments and Join the Discussion!
Posted-In: Analyst Color Earnings News Guidance Downgrades Analyst Ratings Movers Tech