Allergan Now Trades Cheaper Than Its Standalone Value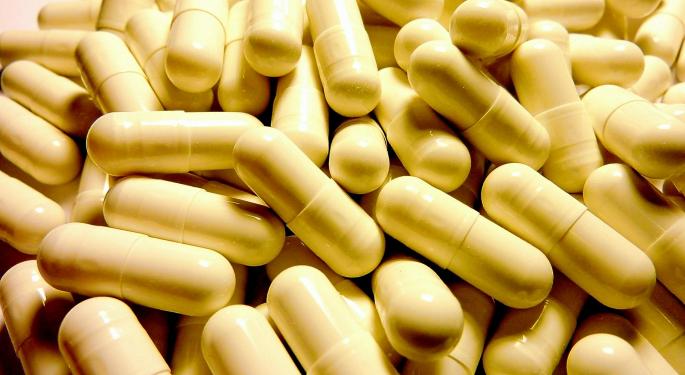 Shibani Malhotra of Nomura thinks Allergan plc Ordinary Shares (NYSE: AGN) is compelling, despite treasury notice that threatens the company's $160 billion merger with Pfizer Inc. (NYSE: PFE).
Allergan shares fell as much as 20 percent amid fears that the U.S. Treasury Department and the IRS have revamped their efforts to limit domestic companies from doing so-called "tax inversion" deals. The stock traded at $231, down 16.7 percent late Tuesday morning.
A joint statement from Pfizer and Allergan said, "We are conducting a review of the U.S. Department of Treasury's actions announced today. Prior to completing the review, we won't speculate on any potential impact."
Related Link: Betting On The Pfizer-Allergan Merger? You Now Have A 35% Arbitrage Opportunity After New Treasury Fears
In a note, Malhotra said, "Most important, we believe that the current stock price does not reflect the stand alone value of Allergan and we view AGN shares as compelling even absent a deal with Pfizer."
However, the analyst said, "While our previous research suggests that "earnings stripping" is not a major driver of the benefits of the Pfizer/Allergan deal, we are more concerned by specific language in today's notice that states, "for the purposes of computing the ownership percentage when determining if an acquisition is treated as an inversion under current law, today's action excludes stock of the foreign company attributable to assets acquired from an American company within three years prior to the signing date of the latest acquisition.""
Meanwhile, a note from RBC's Randall Stanicky says, "In other words, if we remove the ACT/AGN, ACT/FRX, and ACT/WCRX (closed 10/1/13) deals for calculation purposes, then AGN may be below the 20% threshold to invert."
Stanicky continued, "If proforma ownership remains in the 20–40% range, then PFE can likely achieve limited inversion benefits. While our previous tax expert discussions had touched on the potential for a "temporal proximity" rule, probability was thought to be low, and we view the three-year time frame as aggressive and likely targeting this transaction."
Related Link: Leerink: Treasury Notice Lowers Pfizer-Allergan Deal Chances, Ownership Test Changes A 'Surprise'
The analyst noted that AGN's 22 percent drop after-hours to about $217 implies a spread of about $140 per share. In other words, "the stock is reflecting deal break."
"Two questions we are looking for better clarity on: (i) Assuming AGN is below the 20% inversion threshold, can anything be done to get it back up from a deal structure perspective and would that still make sense for PFE? (ii) Is there legal recourse against Treasury's action and are PFE/AGN willing to pursue it?" Stanicky highlighted.
However, the analyst said the Teva Pharmaceutical Industries Ltd (ADR) (NYSE: TEVA)'s purchase of AGN's generics business should have no impact here and he still expects it to close by June. This deal was announced in July 2015 and well in advance of the PFE/AGN combination announcement in November 2015, he added.
Meanwhile, Stanicky also thinks current stock price of Allergan is at a discount to standalone value.
"On our $9.4 billion 2017E EBITDA forecast (in line with AGN filing projection, 2% below consensus), if we assume AGN can drive standalone cost savings of 300bps next year (SG&A guidance had moved from 21–24% of revenue to 25% upon postponed restructuring after PFE was announced) and that the TEVA cash proceeds are deployed toward debt pay-down and $5 billion in share repurchases, we get to $20+ in EPS with no assumed capital deployment beyond that (i.e., TEVA stock received or 2017E FCF generated)."
"That implies a P/E of 10.9x 2017E with net debt to EBITDA well below peers at 1.8x (reflecting TEVA equity value) for what remains a best-in-class specialty play. An assumed PRGO peer P/E of ~12.2x (similar historical growth, greater PRGO leverage) would peg AGN at ~$240 on a $20 EPS number."
Posted-In: Nomura Randall StanickyAnalyst Color M&A News Legal Top Stories Analyst Ratings Best of Benzinga
View Comments and Join the Discussion!