Buy The Dip In j2 Global, Susquehanna Says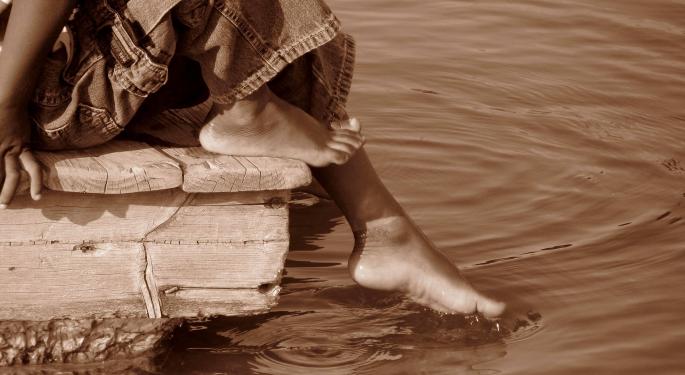 Shares of Internet services firm J2 Global Inc (NASDAQ: JCOM) recovered after a heavy selloff on Thursday, which saw its stock price plunge as much as 20 percent following a Citron sell report.
J2 Global responded to the report saying, "We believe it is both factually incorrect and wrongly critical of j2's businesses and future prospects. We believe j2's historic performance speaks for itself and we have tremendous confidence in our businesses and their prospects."
Related Link: Citron Exposes The Dirty Secrets Of j2 Global
Susquehanna's Take
Susquehanna's Shyam Patil views the March 10 pullback as a buying opportunity for investors with longer-term time horizons.
"Given that the short firm is likely to release additional negative reports, near-term pressure could persist [...] and the threat of these reports could keep buyers away. While many arguments in the report may try to start with the facts, these facts are twisted and misrepresented, leading to incorrect conclusions," Patil wrote in a note to clients.
Patil said it's difficult to argue that j2 Global's patents have kept competitors out of the market or materially helped the company with M&A. It's also ironic that the report says the Internet fax market is dying, but that new entrants will rush in when the patents expire.
"We also find it hard to believe that larger players like Salesforce or Microsoft have been deterred because of j2 Global's patents," Patil said.
On the customer complaints front, the analyst said anyone can find negative customer comments. Out of 3 million customers, anyone can find a few unhappy customers. However, it's important to look at j2 Global's churn rate, which is at an all-time low.
Related Link: Susquehanna's Shyam Patil On j2 Global: "We View Today's Pullback As A Buying Opportunity"
According to Patil, there's nothing wrong with buying unprofitable or low-margin businesses. In fact, that's probably when you get the best price. J2 Global has a strong track record of buying these types of businesses and driving profitability significantly higher.
"We've seen this in Cloud with backup and Media with IGN. Also, JCOM didn't buy Zintel, they bought pieces of it. And being rejected on M&A is probably not a bad thing. It shows price discipline [...] buying right is a key part of being successful with M&A," Patil noted.
Meanwhile, the analyst said the digital media trends are very strong. Ziff Davis is the key property and traffic trends are solid. AskMen is not material and never has been. IGN has been flattish, but that was always part of the playbook, which the company clearly laid out post the deal.
Moreover, there are very few Internet media properties with less than $300 million in annualized revenue generating close to 40 percent EBITDA margins.
Lots of talk about organic growth but at the end of the day cash is king. J2 Global has grown revenue from about $370 million in 2012 to an estimated $845 million in 2016 (midpoint of guidance) and EBITDA from $194 million to an estimated $400 million in 2016.
"Looking just at GAAP EBIT is misleading, given the amortization of intangibles and other non-cash expenses. If you're going to look at just one metric, look at FCF, which has increased from $165 million in 2012 to an estimated ~$250 million in 2016 (based on company expectations)," Patil said.
"Going forward, we think there's significant upside left in this business, especially as the business layers on new revenue streams (like Ookla) and expands into new areas," added Patil, who has a Positive rating on j2 Global.
J2 Global shares were recently seen up 2.07 percent at $58.08.
Image Credit: Public Domain
View Comments and Join the Discussion!
Posted-In: Analyst Color Long Ideas News Reiteration Markets Analyst Ratings Movers Tech Best of Benzinga