Amazon Tops Netflix's Streaming Subscriber Numbers: An Expert's View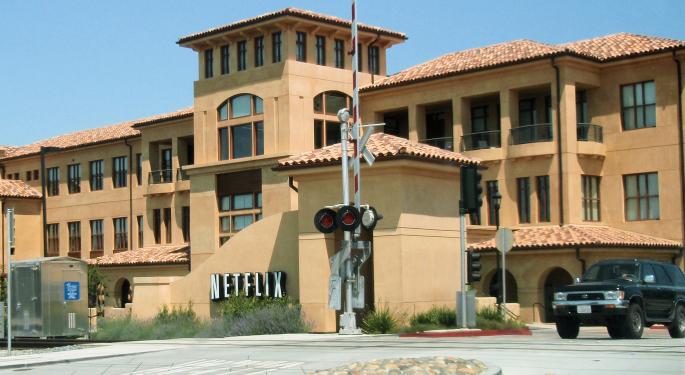 It seems like Netflix, Inc. (NASDAQ: NFLX) might have been displaced from its throne in the U.S. video streaming arena.
According to Investor's Business Daily, Amazon.com, Inc. (NASDAQ: AMZN) now has more subscribers for its video streaming service in the United States than Netflix does.
On Monday, Consumer Intelligence Research Partners said that, by the end of 2015, Amazon counted 54 million U.S. members for its Prime service, up 35 percent year-over-year.
Related Link: Why Netflix Is Priced For Perfection
The Report
As per Consumer Intelligence Research Partners data, Amazon ended 2015 with 54 million subscribers in the United States, while Netflix only had 44.7 million. But, does this mean that Netflix is no longer king?
Well, not so much; but, it now has to share its front-runner spot. While Amazon boasts almost 10 million more subscribers than Netflix, the latter outranks the former in actual viewers. CIRP's Mike Levin estimated only 21.6 million Amazon Prime members actually use the free streaming service at least once per week, the IBD article commented.
Rich Tullo, Albert Fried analyst, shared his view on the issue. His main takeaways included:
The firm had estimated Amazon Prime had surpassed 25 million subscribers in June 2015.
The experts are not sure if CIRP's figures are accurate, although they seem possible (but optimistic) following the U.S. holiday season.
However, they acknowledged that it is likely that the company has more than 40 million subscribers globally.
"More concerning to Netflix is Spotify TV, music capped out for Spotify Globally and Pandora is far from dead in the US […] Goldman has a big direct investment in Spotify and Spotify's new TV partners include Vice, ESPN, Viacom, and the BBC, so far."
Some analysts might argue that a $7 billion equity value is not enough for Spotify given its 80 million global subscribers. Tullo does not fully agree, though.
"As Time Warner through HBO and Warner Brothers is an Amazon Partner, we think it's a derivative play on Amazon Prime's growth. Also a possible derivative play on Spotify too VICE is an HBO partner and the 12,000 movie Warner Brothers movie catalog would look good on Spotify in our view."
Disclosure: Javier Hasse holds no positions in any of the securities mentioned above.
Image Credit: "Netflix headquarters" by Coolcaesar at the English language Wikipedia. Licensed under CC BY-SA 3.0 via Wikimedia Commons.
Posted-In: albert fried Consumer Intelligence Research Partners HBOAnalyst Color News Analyst Ratings Tech Trading Ideas Best of Benzinga
View Comments and Join the Discussion!