Enticing Yields And Risks With Mortgage REIT ETFs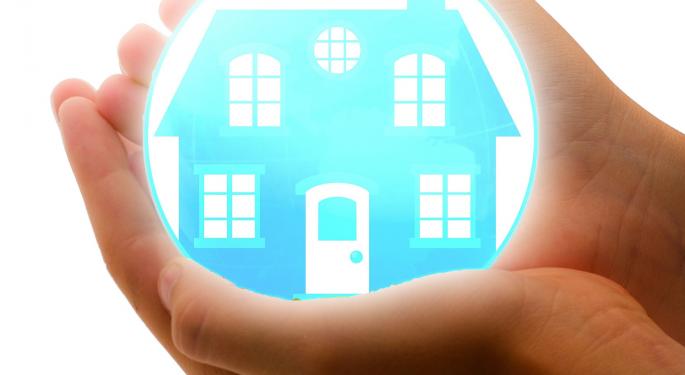 Among the asset classes seen as vulnerable to rising rates are high-yielding mortgage real estate investment trusts, or mREITs, including those held by exchange-traded funds such as the iShares Mortgage Real Estate Capped ETF (iShares FTSE NAREIT Mortg.REITIn Fd(ETF) (NYSE: REM)) and the Market Vectors Mortgage REIT Income ETF (Market Vectors ETF Trust (NYSE: MORT)).
During the go-go days of the Federal Reserve's quantitative easing program, MORT and REM were favored destinations by income investors. These days, an average trailing 12-month dividend yield on the ETFs of about 11 percent tempts, but the sensitivity of MORT and REM to rising rates cannot be overlooked.
"Mortgage REITs have exhibited a negative correlation to interest rates changes, especially if the yield curve flattens. Many agencies use leverage to capitalize on the arbitrage spread between short- and long-term interest rates, so companies can still make money in a rising rate environment, as long as long-term rates rise faster than the short-term rate or if the yield curve steepens," according to ETF Trends.
Related Link: Differences Between Single Family And Multifamily Home Investments
Over the past year, MORT and REM are down an average of 16.6 percent, but although 10-year Treasury yields are off 11.1 percent over the past month, MORT and REM are lower by an average of 9.8 percent. The two mREIT ETFs each hit 52-week lows last Friday.
Recent Performance
"Interest rates and sentiment regarding rate movements historically have had a major impact on mortgage REITs (investor uncertainty about interest rates prompted mortgage REITs' 2013 sell-off)," said Morningstar in a recent note.
"At the same time, rising rates are not necessarily all bad for mortgage REITs. Higher short-term rates certainly increase funding costs, but the effect could be mitigated somewhat if long-term rates rise even faster, resulting in a steeper yield curve and a greater spread. (While many mortgage REITs hold fixed-rate residential mortgages and mortgage-backed securities, some hold variable-rate commercial property loans. As such, REM is exposed both to fixed-rate and floating-rate securities.)"
REM: Allocations And Holdings
The $745.3 million REM holds 37 stocks, though a substantial portion of the ETF's weight is allocated to Annaly Capital Management, Inc. (NYSE: NLY) and American Capital Agency Corp. (NASDAQ: AGNC). Those stocks combine for 27.3 percent of the ETF's weight. Those two stocks combine for over 24 percent of MORT's weight.
Rates And mREITs
Rising short-term interest rates are particularly problematic for mREITs because these companies depend on short-term loans. However, some analysts see favorable risk/reward with mREITs because some of the names held by MORT and REM now trade at steep discounts to book value. Industry-wide, mREITs trade at a 25 percent discount to book value, according to Credit Suisse.
"Mortgage REITs' future is uncertain. The Fed no longer is a regular buyer of MBS, and commercial banks largely have fulfilled their government-imposed requirements to add high-quality assets to their balance sheets, reducing MBS demand and causing higher rates for MBS borrowers. Several factors could boost MBS supply: If mortgage credit loosens, if the housing market improves meaningfully, if nonagency-to-agency refinancing goes up, or if banks revert to securitizing more loans instead of placing them on their balance sheets. While a greater MBS supply could have an impact on spreads, the MBS marketplace is far more stable now than it was in the past," said Morningstar.
Image Credit: Public Domain
View Comments and Join the Discussion!
Posted-In: Analyst Color Long Ideas News REIT Sector ETFs Short Ideas Dividends Dividends Best of Benzinga