Will Google's Mortgage Tool Hurt LendingTree, Other New-Age Lenders?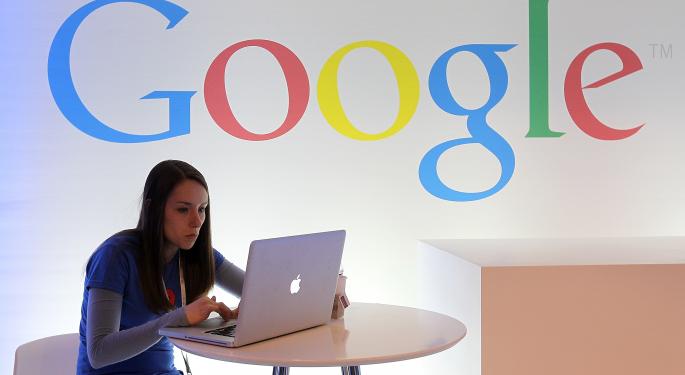 Despite the disruptive potential of the tool, BWS Financial sees the move as a positive for LendingTree Inc (NASDAQ: TREE).
The new Google platform could initially serve to increase LendingTree's visibility.
Alphabet is officially in the mortgage business. This week, Google launched a mortgage shopping tool for California homebuyers. The company says that platforms will soon be available for buyers in other states as well.
What kind of disruptive impact will Google's new platform have on marketplace mortgage lenders like LendingTree? According to BWS Financial analyst Hamed Khorsand, Google's disruption might not be too bad, at least initially.
About The Product
Google's mortgage comparison tool will provide a similar service to its existing auto insurance comparison tool. Google has announced that it will be partnering with LendingTree and Zillow Group, Inc. (NASDAQ: ZG) to pull data from the two lenders' marketplaces.
Related Link: Quicken Loans Launches 'Rocket Mortgage' Initiative
Good News For LendingTree?
While it might seem counterintuitive that Google's entry into the space could be good news for LendingTree, Khorsand argues that the change could do more good than harm for LendingTree, at least initially. According to Khorsand, the majority of LendingTree's recent growth has not come from its mortgage business, but the partnership with Google could add a new source of revenue growth in the short-term.
"It does change the economics for TREE if GOOG's product becomes a popular service versus consumers going to TREE's own website, but that would translate into better yield from advertising dollars," he explained in a report.
Outlook
Shares of Zillow, LendingTree ad rival marketplace lender LendingClub Corp (NYSE: LC) are all down this week, but LendingTree has been hit hardest following a disappointing Q3 earnings report.
Khorsand believes the market is underappreciating LendingTree's earnings growth, and BWS maintains its Buy rating and $150 price target for the stock.
Disclosure: the author holds no position in the stocks mentioned.
Posted-In: BWS Financial Hamed KhorsandAnalyst Color Price Target Top Stories Analyst Ratings Tech Best of Benzinga
View Comments and Join the Discussion!