Here's Why David Einhorn Said 'Frack Me' At Robin Hood Conference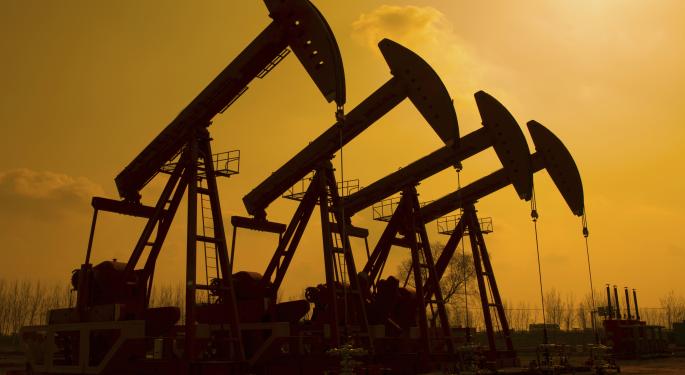 David Einhorn has been adding to Greenlight Capital's stake in CONSOL Energy Inc. (NYSE: CNX) as the stock's share price has fallen 80 percent in the past year.
Einhorn argues that the decline of coal does not mean that it is going away anytime soon.
Einhorn's DCF analysis values CONSOL's combined coal and natural gas businesses at more than $35 per share.
In a new presentation at the Robin Hood Investors Conference, Geenlight Capital manager David Einhorn focused on the prospects for CONSOL Energy, which he believes is misunderstood by the market. CONSOL's shares are down nearly 80 percent in the past year, but Einhorn believes that the company is in position to weather the commodities downturn and come out of the cycle smelling like a rose.
Bad Timing
Einhorn started off his presentation by conceding that his timing of market cycles is far from perfect. He began buying CONSOL in the $30s and has bought more all the way down to its current level below $9 per share. He then drew comparisons to his mistiming of the Arkema market cycle back in 2007.
Coal Is Far From Dead
Coal prices have collapsed during the commodity downturn, and a number of coal companies have already gone bankrupt. However, Einhorn praised CONSOL's low-cost supply. Only 12 percent of existing coal production in the Appalachian region is lower-cost than CONSOL.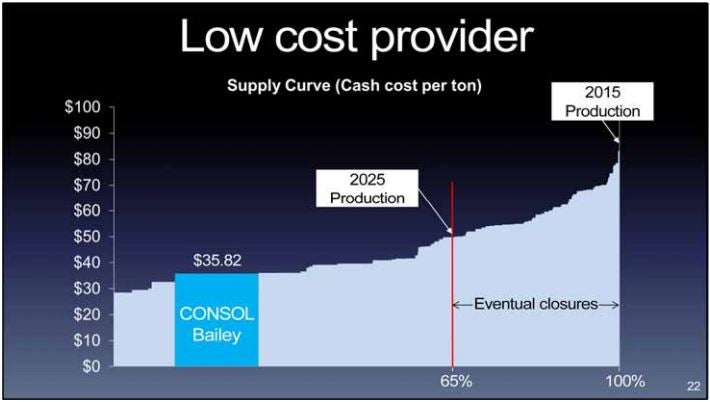 According to Einhorn, conservative projections indicate that coal will still provide 25 percent of U.S. electricity in 2035. That means that there will still be at least 760 million tons of U.S. demand in the long term.
CONSOL Is Not A Coal Company
According to Einhorn's discounted cash flow analysis, CONSOL's natural gas shale business is worth $6.6 billion, more than three times the current market cap of the company even if the coal business were valued at zero.
Einhorn notes that, while other Marcellus and Utica gas frackers' stocks have sold off during the downturn, "CONSOL has done even worse because the market insists it's nothing but a coal stock."
Combining the value that Einhorn assigns to CONSOL's gas business with the value of the coal business yields $8.2 billion, or $35.81 per share. This share price would be a steep climb from the current single-digit level.
Einhorn concluded his presentation by noting that Arkema eventually rebounded from €10 to €70, and he believes there is a "decent chance" CONSOL could see a similar rebound.
Disclosure: the author holds no position in the stocks mentioned.
View Comments and Join the Discussion!
Posted-In: David EinhornAnalyst Color News Commodities Events Top Stories Markets Analyst Ratings Best of Benzinga