Credit Suisse Clients Have Never Been More Confused About The Economy, Report Reveals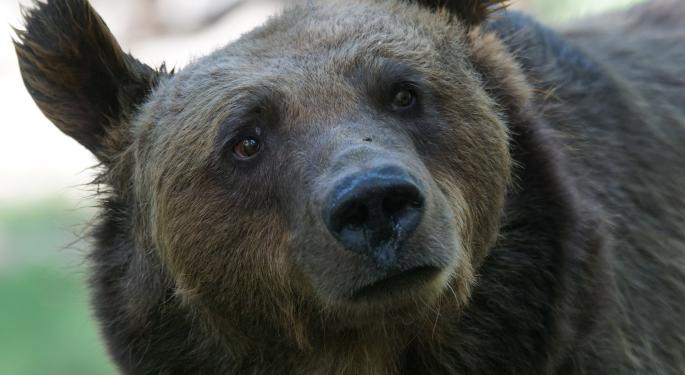 Equity research analysts at Credit Suisse stated that so many of their clients "do not know what is happening" in the global economy.
The report added that U.S. investors were "clearly cautious," while European and Asian investors were "more constructive."
The analysts concluded that their clients are "focused more on risks," which are "abnormally high," rather than reward, which is "also high."
Analysts at Credit Suisse, led by Andrew Garthwaite, met with their U.S.-, Europe- and Asia-based clients and summarized their sentiment in two words: "lost" and "bearish."
"Never have we seen so many clients who just do not know what is happening and have cashed up," Garthwaite wrote. "US investors, in particular, were clearly cautious. European and especially Asian investors were more constructive."
Garthwaite continued that there were several reasons for clients to hold bearish views.
Related Link: U.S. Stocks Trading A Weekly Win, Part Of Global Rebound
Bearish Reasoning
1. Growth Concerns: Garthwaite noted that the overall pessimistic level on growth was "close to the highest on record" with "sector risk appetite" recently at a 12-year low. The analyst added that global economic growth is currently hovering around "growth recession levels."
2. China Concerns: Chinese concerns was "the number one topic." Specifically, clients agree that "real data" are tracking the country's GDP growth at 3 to 4 percent.
3. QE Isn't Working: Garthwaite argued that "clear area" where QE has not worked is in generating inflation. On the other hand, many clients hold the belief that QE simply "does not work," and the "potency of QE has fallen."
4. Two New Concerns: Garthwaite pointed out two new concerns: 1) a $0.5 trillion decline in global FX reserves, which is likened to monetary tightening and 2) a rising "political tide" against profits (living wage in the UK, the BEPS OECD initiative on corporate taxation).
5. Regional Views: Pessimism on global emerging markets is "extreme," especially in Asia. Investors are "happy to stick" with Europe, but have "largely capitulated" on Japan.
6. Recent Rotations: Clients remain "dollar bulls."
"In sum, we think clients are focused more on risks, which are abnormally higher, rather than reward, which is also high," the report concluded.
Image Credit: Public Domain
View Comments and Join the Discussion!
Posted-In: Andrew Garthwaite China China Concerns Credit SuisseAnalyst Color Top Stories Economics Analyst Ratings Best of Benzinga