Why SprucePoint Is Bearish On Caesarstone Stock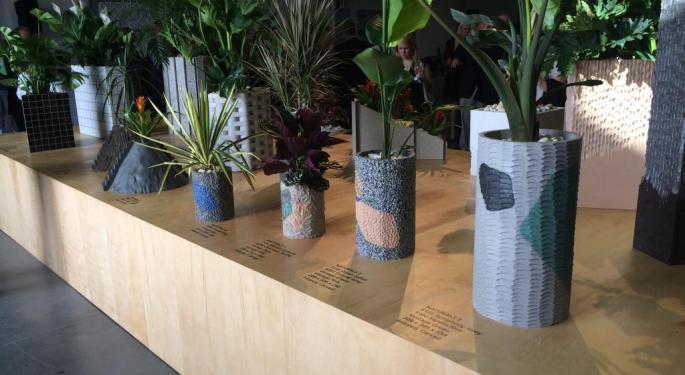 Shares of Caesarstone Sdot-Yam Ltd (NASDAQ: CSTE) have lost more than 40 percent year-to-date.
Analysts at Spruce Point Capital Management see up to a further 77 percent downside with a valuation range of $8 to $23 per share.
Spruce Point Capital noted the company's U.S. plant expansion is 30 percent over budget and being "underutilized."
Caesarstone is an Israeli-based company that manufacturers and sells engineered stone surfaces that are installed as countertops on residential kitchens (and other uses) and are sold under the Caesarstone brand.
In a report published Tuesday, analysts at Spruce Point Capital valued the stock between $8 to $23 per share and placed a "Strong Sell" recommendation on the stock.
Spruce Point Capital is a New York-based activist investment manager that focuses on short-selling, special situations, and value investment opportunities.
See Also: Caesarstone Opens New Plant To Serve Demand In The US
The analysts noted in their report that Caesarstone announced a U.S. expansion plan in 2013 at an initial estimated cost of $100 million. The company then raised its cost estimate twice, the most recent of which occurred in the first quarter to a new $130 million estimate.
However, the analysts stated that their own proprietary research indicate the project is 60 percent higher on a per square foot basis relative to Cambria's U.S. expansion in Minnesota. The analysts added that "there is evidence to suggest" the company may have already capitalized $10 million or more of costs to its balance sheet to boost its earnings, with room to increase its capitalization of expenses further due to the $30 million cost over-run.
The analysts said recent checks at Caesarstone U.S. facility shows it is producing an "immaterial" amount of product while import data "remains extremely weak" at a time when the company faces "difficult" year-over-year comps.
"Caesarstone's shareholders need to ask themselves why after waiting almost 2 years, and spending over $100m, is the U.S. facility so vastly underutilized?" the report said.
Playbook 'Mirroring' A Failed Israeli Company
The analysts moved on to state that two of Caesarstone's key executives previously worked at Tefron, a NYSE listed Israeli-based company that "abruptly failed" and was delisted from the exchange. The analysts suggested that there are "many parallels" between Caesarstone and Tefron aside from the same executives, including using the same auditing firm, and a promise of offering a unique technology.
The analysts also cited local Israeli news reports that Tefron's failure was described as a "consequence of poor execution by management and bad quality." This is particularly relevant as the analysts said that in their own lab tests, Caesarstone's quartz countertop contained less than 90 percent quartz yet it advertises "up to 93 percent quartz."
Bottom line, the analysts analysis concluded that Caesarstone's sales may be "stagnant" and its EBITDA may be overstated by up to $30 million. At the same time, its free cash flow has been flat to negative for five out of the six quarters and the company faces ongoing foreign exchange headwinds.
Benzinga reached out to Ceasarstone on Tuesday afternoon and is awaiting a response.
Posted-In: CaesarStone israel short sellingAnalyst Color Short Sellers Short Ideas Analyst Ratings Trading Ideas Best of Benzinga
View Comments and Join the Discussion!