Michael Willis Talks S&P Buybacks And An Inflated Market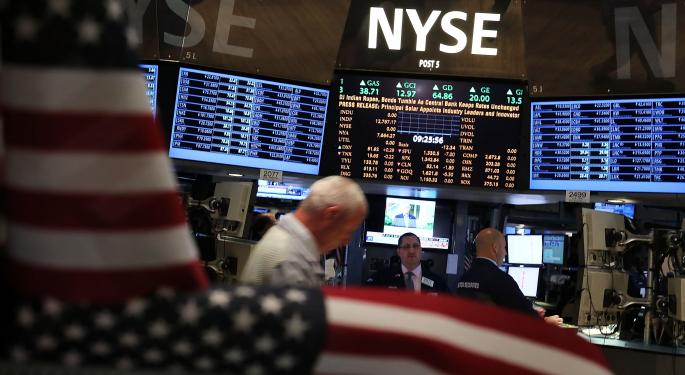 Michael Willis, President of Index Funds, discussed the positives and negatives of companies buying back their stock.
Willis noted that many companies see their stock as being more attractive at current levels following the recent decline in the general market.
However, Willis added that by initiating buybacks, a company may be admitting they can't generate a superior return through their "core" business.
Michael Willis, President of Index Funds, recently spoke to Benzinga about why companies feel the need to continue buying back their stock while also exploring the other side of the story: why share buybacks may send the wrong message to investors.
According to Willis, many companies are looking at the recent pullback in the SPDR S&P 500 ETF Trust (NYSE: SPY) and may think the current valuation are at a point where doing so simply represents an attractive investment and appropriate venue to use available cash that may be sitting on the balance sheet.
Related Link: Ben Bernanke: Productivity Is What's Ailing The US
Willis said companies that buy back stock creates "buying pressure" which can influence the stock, depending on the number of shares the company is acquiring. In addition, by buying back stock, the company's earnings per share is expected to improve as there are less available shares in the market. He added it is a "positive" when a company concludes its stock is undervalued and wants to be more proactive with share buybacks.
Willis doesn't believe that a buyback program is "manipulative" or "tampering" with the financial results. There are other factors that move a stock (such as technicals, news, fear and greed, random events, investor psychology), so a buyback program by itself shouldn't have the power to influence a stock's direction over the long term.
However, Willis pointed out there is an opposing viewpoint. Companies that use debt activity to acquire their stock do so under the assumption that the return on investment will exceed the actual cost of borrowing.
"A stock buyback is similar to what the Fed is doing when it steps in as a buyer on a T-bill that no one else is buying," Willis said. "In affect, it's making its own market which on the surface doesn't seem right."
Willis also pointed out that by buying back stock, companies may be acknowledging that they can't put the money to work within the actual company (such as R&D, creating new products and services) to generate superior returns. Nevertheless, the investment pro acknowledged that at the end of the day, by buying back stock, a company is showing it has "faith" in its outlook.
Bottom line, a company is likely to initiate a buyback because "they see opportunity" in doing so. This is a "good, solid, primary" reason but may serve as admission that it can generate a superior return by investing in its stock, rather than in the "core" business which is its "bread and butter."
Posted-In: index funds Michael Willis Share BuybacksAnalyst Color Top Stories Exclusives Markets Analyst Ratings Best of Benzinga
View Comments and Join the Discussion!