Experts Examine ADP Employment Ahead Of Friday's Non-Farm Payroll Data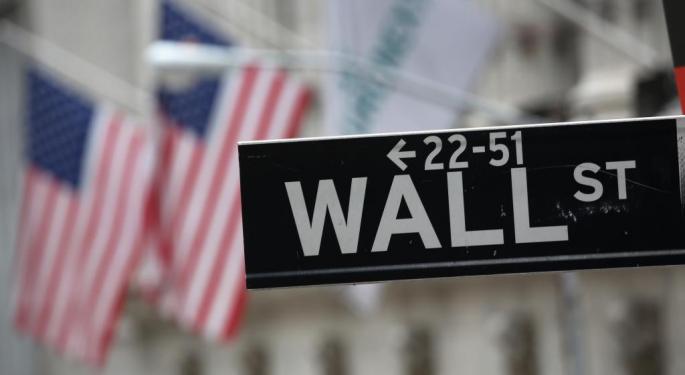 USA ADP Employment Change for September read 200,000 versus 194,000 consensus estimate.
The prior reading was 190,000.
Investors, analysts await Friday's Non-Farm Payroll report.
The U.S. government reported its employment change data on Wednesday that helped jolt the equity market higher.
Investors and traders are anxiously awaiting Friday's Non-Farm Payroll data (collected by the Bureau of Labor Statistics) for the month of September. Nonfarm sector is expected to show 203,000 jobs were created, up from 173,000 a month ago. Private sector payrolls are expected to rise 195,000, up from 140,000 in August.
Here is a roundup of how market pros and analysts dissected the data and what it means moving forward.
'Few Surprises'
Barry Sendach, President of Forex Global Solutions, stated that the ADP figures offered "few surprises."
According to Sendach, the figures showed there is "little letup" in the pace of hiring and the construction sector "led the way" by adding 35,000 workers at a time when home sales are at the highest level since 2007.
Looking forward to Friday's Non-Farm Payroll, Sendach is expecting the report to be in-line with predictions of 200,000 which will keep the unemployment rate right above 5.1 percent.
Related Link: Get Ready For Endless Trade Opportunities With Non-Farm Payroll
Mixed Views If ADP Is Correlated To NFP
Phil Davis, Founder of Philstockworld.com, was asked if he thinks there is any correlation between the ADP report and Non-Farm Payroll report.
Davis noted that some experts view ADP as a "leading indicator" even though ADP data is based on information gathered by ADP's U.S. business clients. As such, the data would only factor in information from companies that are large enough to bother with a paid payroll service like ADP. As such, ADP figures represents a statistical sample based on the additions or subtractions by their customers.
On the other hand, Non-Farm Payroll data is a survey of 400,000 U.S. business and includes government jobs which is a "big missing piece" for ADP. Non-Farm Payroll data also cross references the main survey with a 60,000 household survey (payroll alone can't tell the rate of unemployment), which "also catches" a lot of self-employed individuals that ADP data would exclude.
Global Demand Might Not Be Impacting Large U.S. Companies
David Kudla, CEO and Founder of Mainstay Capital pointed out that large firms "led the way" in terms of hiring.
Kudla suggested that the ADP figures reveal that global demand might not be impacting large U.S. companies as much as feared. He added that companies typically hire when they are "confident in their immediate future."
Kudla also noted that construction added the most workers and the "positive domino effect" this has on the economy is already well known and understood. On the other hand, energy and manufacturing are "struggling" due to low oil prices and a strong dollar, but not due to weakness in the economy.
Finally, Kudla is expecting the unemployment figure to hold steady at around 5.1 percent as the economy reaches full employment.
Bureau Of Labor Statistics Data Is 'By Far' The More Important Report
Joe Bruseulas, Chief Economist at McGladrey, argued that the Bureau of Labor Statistics survey is "by far" the more important report that will "move markets, shape investor expectations and influences policy decisions." He added that the ADP report is "useful" in observing the composition of hiring but it is "not the last word on the labor market."
Bruseulas said the Jobs, Openings, Layoffs and Turnover (JOLT) report is his preferred metric for the health of the labor market and to ascertain labor flows. The report indicates that the labor market "continues to tighten" and that wage pressures "are or soon will be building" in the labor market.
Posted-In: ADP employment Barry SendachAnalyst Color Previews Top Stories Economics Analyst Ratings Trading Ideas Best of Benzinga
View Comments and Join the Discussion!