Axel Springer-Business Insider Buyout Makes Sense, But Experts See Risks To Growth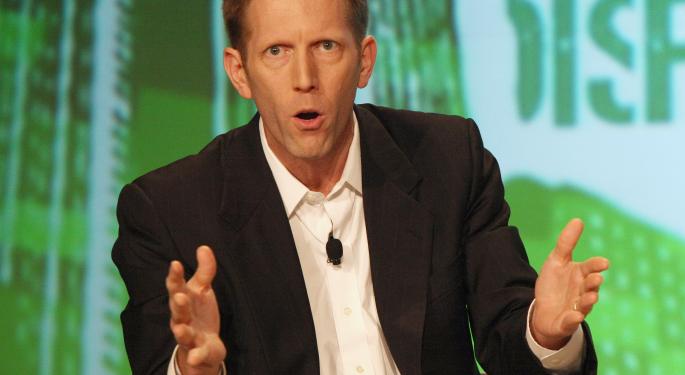 AXEL SPRINGER VERLAG (OTC: AXELF) announced on Tuesday it has acquired an 88 percent stake in Business Insider.
Axel Springer noted that the acquisition is the first major step into the English speaking journalism market.
Wall Street analysts are mostly positive on the deal, but cautioned risks to growth.
Axel Springer, one of the largest digital publishing houses in Europe, said on Tuesday it has acquired an 88 percent stake in Business Insider, a business and financial news site, for $390 million. The German-based company initially bought a 9 percent stake in Business Insider in January.
"With the acquisition of Business Insider, we continue with our strategy to expand Axel Springer's digital reach and, as previously announced, invest in digital journalism companies in English-speaking regions of the world," The Wall Street Journal quoted Springer's Chief Executive Mathias Döpfner as saying.
JPMorgan: Axel Springer Increases Its International Audience
Marcus Diebel of JPMorgan commented in a note that Business Insider is the No. 1 ranked business news portal in the US with over 76 million global unique visitors according to comScore, and 90 million unique visitors according to Google analytics.
Diebel said Axel Springer will increase its international audience to around 199 million global unique visitors, making it the sixth-largest digital publisher globally in terms of reach. Meanwhile, Business Insider plans to grow its subscription revenues from business customers with a model based on Axel Springer's Politico. The new model is expected to triple subscription revenue by 2018.
Bottom line, the acquisition marks Axel Springer's first step into the English-speaking digital journalism market and the company has expansion plans to "foster" revenue growth.
Deutsche Bank: Synergies 'Appear Limited'
Ben Kohnke of Deutsche Bank commented in a note that there was "no mention" of synergies between Axel Springer and Business Insider during the conference call that explained the deal.
Kohnke further pointed out that Henry Blodget, Business Insider's co-founder and CEO mentioned that "Business Insider does not like to be integrated." Moreover, the company wasn't able to present an acceptable answer as to "why sell now if growth prospects are that bright." As such, the analyst suggested that the deal "triggers the question" if the acquisition will add value for Axel Springer shareholders.
Kohnke noted that the sustainability of current trends in media consumption is "not proven," and the rise of ad blockers serves as a potential risk. In addition, there has been increasing allegations and criticism in the industry surrounding Business Insiders' practices of potential "traffic hijacking" to fuel its reach.
Bottom line, the implied valuation for the Business Insider stake is in-line with other digital media assets and Business Insider has a strong business model geared towards mobile and social with a focus on structurally growing ad formats. Nevertheless, the synergies from the deal appear "limited" and there are risks to growth targets.
View Comments and Join the Discussion!
Posted-In: Axel Springer Ben Kohnke BI Business Insider comScoreAnalyst Color Analyst Ratings Tech Best of Benzinga