Adam Feuerstein And The Price Blowup: Turing Pharmaceuticals' Daraprim Decision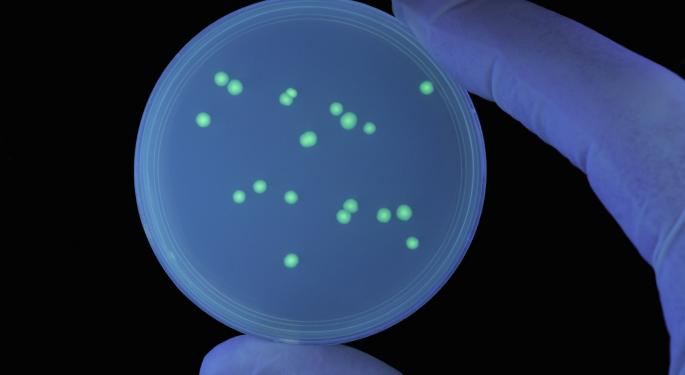 Investors are often fickle figures on Twitter. It doesn't help if these people are invested in a volatile, erratic space such as biotech. Couple that with a niche drug, Daraprim, that treats a very serious disease in Toxoplasmosis (via AIDS) and you have your makings of a public groundswell. After watching Martin Shkreli's interviews with Bloomberg and CNBC, I wanted to gain perspective on the subject from biotech journalist veteran Adam Feuerstein of The Street. Note, Shkreli and Adam Feuerstein have had a vibrant, sometimes heated Twitter past on various topics.
In case you missed the Shkreli controversy, get caught up by checking the link above.
Drug Pricing: Much More Of A Bipartisan Issue
Feuerstein comments that high drug prices, which used to be Democrats vs. Republicans debate, is much more of a bipartisan issue now. Regardless of left or right leanings, it seems that Americans in general, believe this is an important issue. Feuerstein says the question really is, "how do you (candidates) deal with that?" Investors must be cognizant of how policy could affect the sector. Despite this, Feuerstein states that "rational" voters and investors know that action by politicians is not likely to happen quickly or at all.
My concern to Adam shifted from politics, to how biotech investors can shield themselves from drug pricing policy change. Feuerstein quickly points that it is a tough question to answer, as there are many ways to tackle drug price controls. The focus is on specialty drugs, cancer drugs, and multiple sclerosis drugs when targeting this issue due to price points. Feuerstein argues that Turing is taking a 60 year old drug and raising price my huge multiple, whereas big biotech companies such as Gilead Sciences, Inc. (NASDAQ: GILD) aim to improve upon and cure diseases such as Hepatitis C through heavily investing R&D and clinical research. "At some point", Feuerstein states, "there will be a premium on companies investing in science, innovating, creating lifesaving drugs; versus companies buying old drugs."
While Shkreli does court a substantial amount of controversy, especially via Twitter, Feuerstein credits Shkreli with sparking conversation for an often ignored treatment. He also says that Shkreli makes good comments about access to drug and room for improvement. The drug currently has a 80% cure success rate and toxicity issues which Shkreli is confident he can improve upon with extra revenue from increase in Daraprim price. While Shkreli claims those that are in tough spot financially can get pill for $1, Feuerstein asserts that we need to hold Shkreli to his promises. With regard to Shkreli's ability to hold true on commitments of access, reinvestment, and finding a solid Daraprim replacement, Feuerstein simply states, "I think you have to wait to see what happens."
Biotech Consolidation
On the biotech sector consolidation, Feuerstein mentions that Turing's drug pricing could potentially spur M&A activity with public sentiment raising a new fever pitch. He mentions that sometimes, trivial or incremental things can be looked back on 2 years later as a tipping point that could make biotech consolidation a reality. Feuerstein prefaces this by saying that in a week, this issue could just fade away, but claims that this event has a certain "feel" to it that implies that this could be an important event.
Our conversation went well into the afternoon on many topics, but it's suffice to say that this is an issue to monitor while going forward. Adam Feuerstein admits that while Shkreli loves the attention and focus on Turing Pharmaceuticals, it is important that the public hold him to promises. Whether that be new nominated FDA commissioner Dr. Robert Califf, who has ties to the industry that could help bridge the gap between government and industry, or the general public who has just been made aware of a long lasting issue.
Headlines fueling public vitriol may populate the media airwaves, Twitter feeds, and group messages across the country, but it's imperative that the public research and monitoring stay up-to-date regarding not only Turing Pharmaceuticals but drug pricing practices of all biotech companies.
Posted-In: Adam Feurstein DaraprimAnalyst Color Biotech Opinion Exclusives Interview General Best of Benzinga
View Comments and Join the Discussion!