Cell Competition Heats Up: T-Mobile, Sprint Gaining On Verizon, AT&T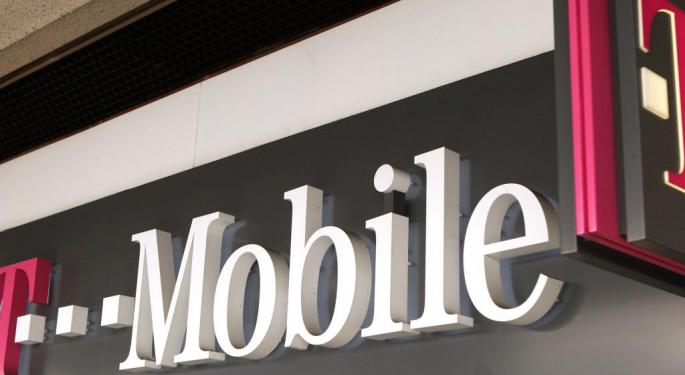 Michael Bowen of Pacific Crest conducted traffic checks at wireless carriers stores.
Bowen noted that traffic at Verizon Communications Inc. (NYSE: VZ) and AT&T Inc. (NYSE: T) is "slower thus far this month."
Meanwhile, customer traffic trends are "positive" for T-Mobile US Inc (NYSE: TMUS) and Sprint Corp (NYSE: S).
Michael Bowen of Pacific Crest conducted first-hand wireless carrier checks to gauge consumer traffic and trends at the four major wireless carriers.
Verizon Checks
Bowen stated that traffic at Verizon stores were "slow" in August and in the couple of weeks prior to the iPhone announcement. The company announced new pricing for data options in August which failed to translate in a difference in traffic levels as September checks showed traffic remained "slow."
Bowen also noted that the level of excitement for the upcoming iPhone launch was "below last year's 6 and 6 Plus level" as employees have been taking a lower amount of pre-orders than expected. The analyst suggested that the company "is not doing enough" to generate upgrade activity.
AT&T Checks
According to Bowen's checks, AT&T's overall traffic trends were "somewhat weak" as the company continued to be less promotional versus its peers, but is offering tablets at "substantial" discounts as part of a phone package. The analyst suggested that AT&T's tablet "spree" should provide the necessary incentive to customers to purchase a phone.
Bowen's conversations with various employees suggested that the new iPhone launch will be "popular" although the company doesn't push upgrades as aggressively as other carriers which may lead to lower initial upgrades at AT&T.
Finally, AT&T's integration of DIRECTV appears to be progressing well and customers were taking advantage of bundled options.
T-Mobile Checks
According to Bowen's checks in August, traffic was "strong" as customers were taking advantage of T-Mobile's 4/$120 with 10GB of data for each line. The momentum continued into early September as customers took advantage of the company's iPhone 6 promotion that was being offered for $15 per month on Jump On Demand.
Bowen also noted that sales representatives at T-Mobile store were "generally very optimistic" on the iPhone 6s and 6s Plus pre-orders while most employees said that the phone's new features will help customer adoption. More importantly, T-Mobile's new financing plans allow a customer to walk out of a store with a new device for little or no upfront cost.
Sprint Checks
Overall, Sprint checks were "positive" with the majority of stores stating that they met or exceed their goals in August and/or expect to exceed their goals in September.
Bowen observed strong demand for Sprint's iPhone Forever plans as customers switched their plans to the new device leasing option, similar to T-Mobile's Jump On Demand, which allows customers to receive an upgrade when each new iteration of the iPhone is introduced. However, the analyst speculated that it may take several quarters to see meaningful upgrade levels as only 16 percent of Sprint's existing customers are on leasing plans.
Posted-In: iPhone iPhone 6S iPhone Forever iPhone Pre Orders Jump On DemandAnalyst Color Analyst Ratings Tech Best of Benzinga
View Comments and Join the Discussion!