To Buyback Or Not To Buyback...That Is The Question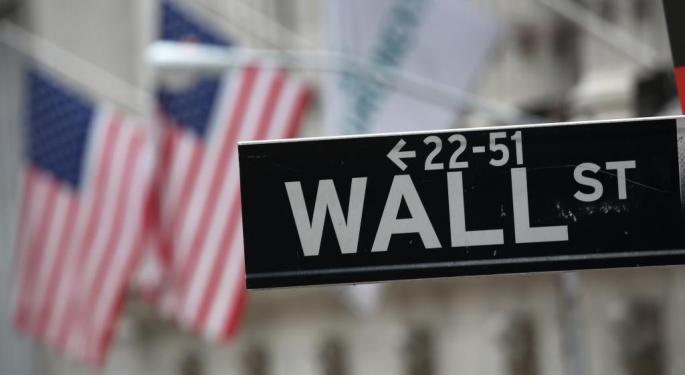 This article was produced by Wedbush Equities and is not a product of the Wedbush Research Department.
As we head into Q4 I wanted to highlight what I view as the most important theme and debate between the bulls and the bears for the markets as we move into 2016. I would love to hear feedback or thoughts on this theme and how you think it unfolds, who wins and who loses.
CARL ICAHN VS. LARRY FINK. I have highlighted this juxtaposition many times but I think it is getting more and more timely and is going to continue to dominate the market over the next 2-4 quarters.
The debate basically comes down to capital allocation on the part of corporate America. The argument goes that, on balance, activist investors prefer short term shareholder friendly actions on the part of company managements and long term holders are more concerned with the actual state of the core business and the investment necessary to maintain global leadership. I don't know how this plays out but it would seem to me that to grow the economy higher from where we are there will need to be more capital expenditure and hiring.
So it is really a question of the shelf life of financial engineering. The ironic part, or should I say sadly ironic, is that the FOMC has largely fueled this discrepancy as low rates have forced asset prices higher and allowed companies to recapitalize and reconstruct balance sheets to help drive share performance. This has led to asset price inflation at the cost of actual business activity.
This has fueled the entire "income inequality" banner from President Obama. I put some charts together that highlight this collision of views and it will be interesting to see how it all plays out.
There have been a significant amount of shareholder friendly actions from companies in the SPX because the options for their cash hoards are limited.
SHARE BUYBACKS are at record levels:
As for DIVIDENDS, "Barron's" noted at the end of Q12015: "With just a few days remaining in the first quarter, companies in the Standard & Poor's 500 have already returned a record amount of cash to shareholders. The $93.6 billion paid out year to date is up 14% from the first quarter of 2014.
On a per-share basis, the S&P 500 companies have returned $10.55, compared with $9.19 for the same period a year ago. This year's first three months will be the fourth straight quarter S&P 500 dividends hit an all-time high, a trend that is likely to continue next quarter and beyond."
Similarly, M+A continues to be away for acquirers to add to growth when organic growth has ground to a halt and for targets to "do the right thing for shareholders."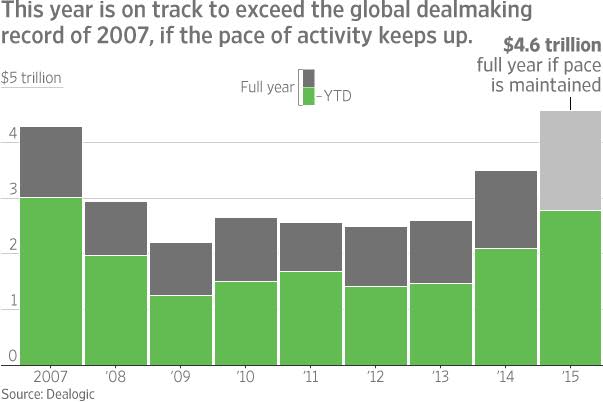 BUT IS THERE A COST IN THE LONG TERM FOR ALL THESE NEAR TERM ACTIONS TO DRIVE UP STOCK PRICES?
Analyst estimates show total S&P 500 capex spending could dip 11 percent to $641.6 billion in 2015 from actual 2014 spending of $718.1 billion, marking the lowest level since 2011's $591.5 billion, according to Thomson Reuters data.
The dramatic move in the energy complex is a big headwind to capex as well: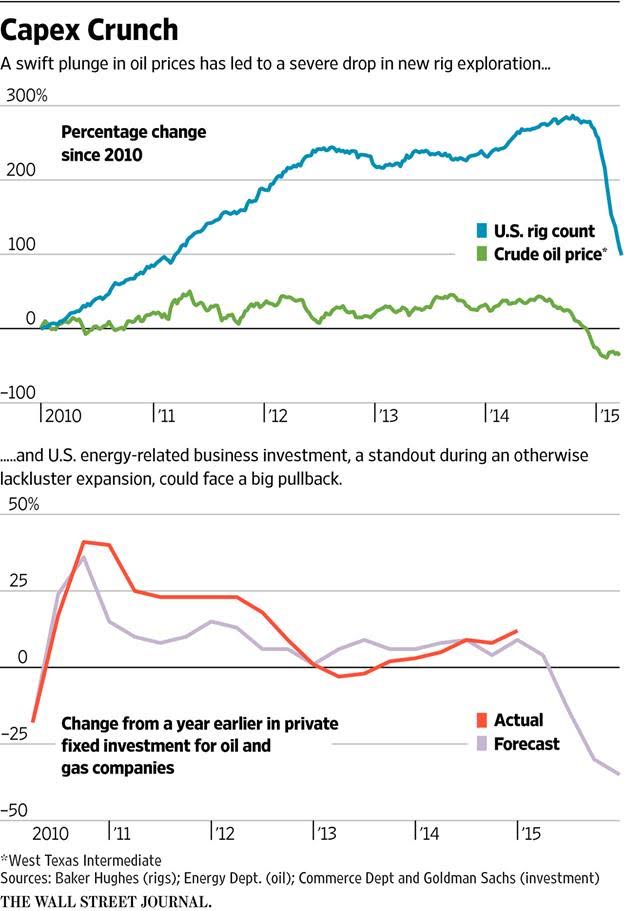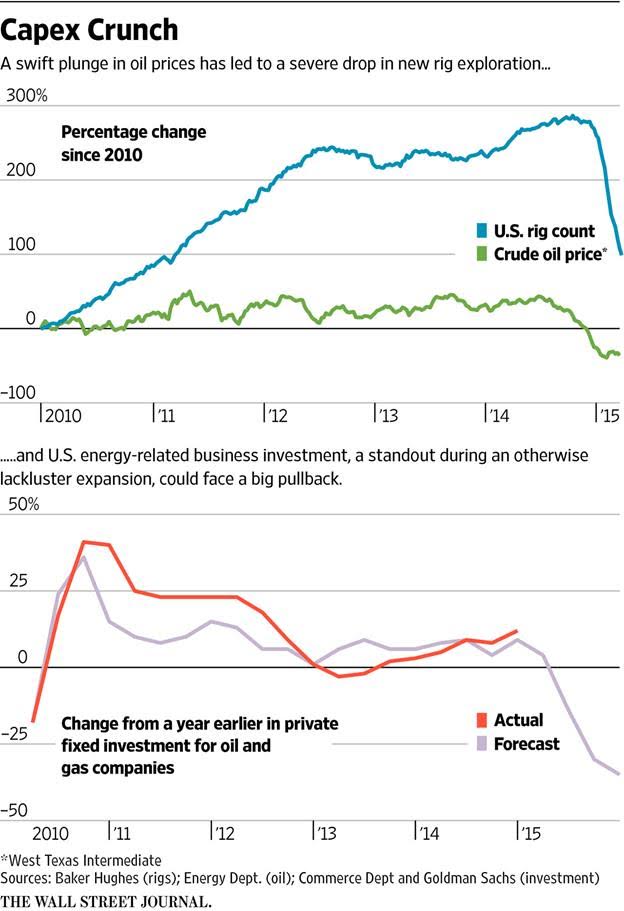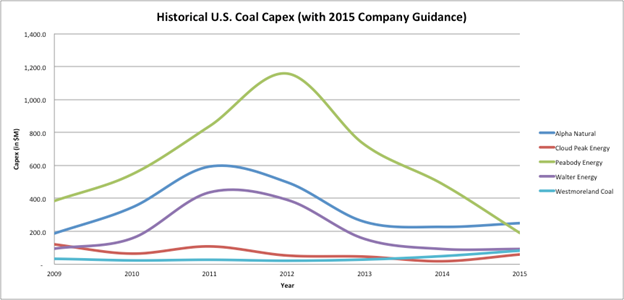 In the semiconductor sector, which used to be considered the earliest of early cyclical groups: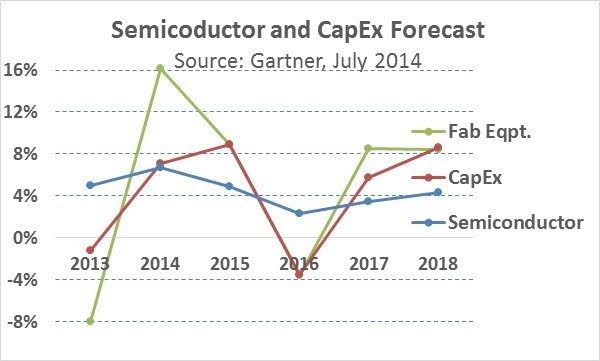 The preceding article is from one of our external contributors. It does not represent the opinion of Benzinga and has not been edited.
Posted-In: Ian Winer WedbushAnalyst Color Previews Analyst Ratings Trading Ideas Best of Benzinga
View Comments and Join the Discussion!