Poll: Did A Bear Market Just Begin?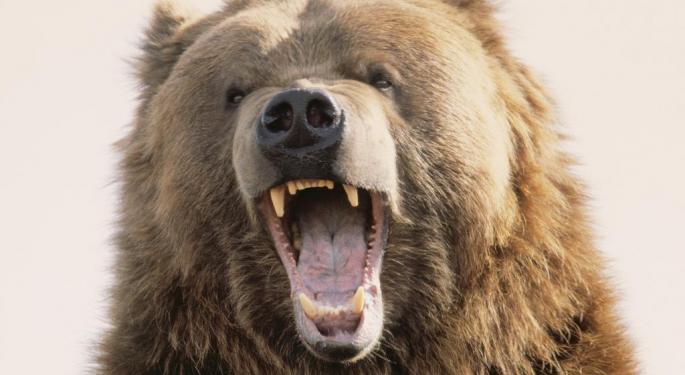 Analysts are attempting to put probabilities on the likelihood of a bear market, ranging from a few percentage points to to 99.7 percent.
As Business Insider reported early Thursday morning, Societe Generale's Albert Edwards is betting on the latter.
From his morning note:
"[L]et me be as clear as I can...the US authorities CANNOT eliminate the business cycle, however many QE helicopters they send up. The idea that developed economies will decouple from emerging market turmoil is as ridiculous as was the reverse in the first half of 2008. Remember EM and commodities had then de-coupled from the west's woes…...until they too also crashed."
The Flip Side
Wharton finance professor Jeremy Siegel feels differently.
"[A]as far as a bear market is concerned, since I don't see a recession in the United States, I don't think we're going to have a bear market," he said in an interview on the university's website.
Interestingly, Siegel didn't deny the problems present in emerging economies, saying they're in "bear market territory...there's just no question about that."
So, with trouble in EMs, China, commodities, Treasuries and even HFT world, what do you think?
Posted-In: Analyst Color Bonds Emerging Markets Eurozone Commodities Opinion Economics Federal Reserve Best of Benzinga
View Comments and Join the Discussion!