Louis Navellier Reveals His Current Favorite Stock Picks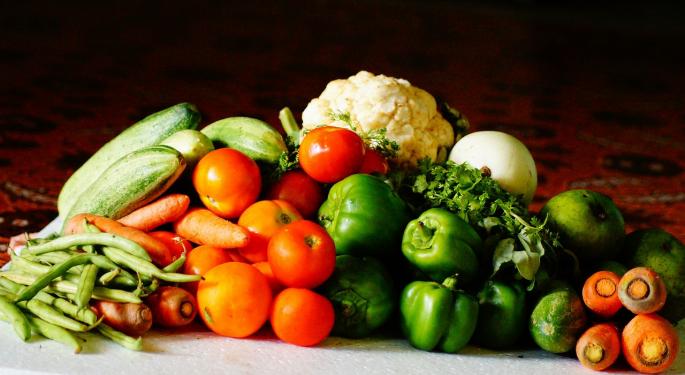 Famous hedge fund manager and newsletter publisher, Louis Navellier, was on CNBC to reveal his current favorite stocks: Kroger Co (NYSE: KR) and Target Corporation (NYSE: TGT).
Navellier also took the opportunity to explain why he has invested in Southwest Airlines Co (NYSE: LUV) and Apple Inc.(NASDAQ: AAPL).
Current Favorites
"I am going to give you Kroger right now and Target," Navellier said.
Navellier was asked why these stocks are his best trade idea right now. He replied, "Because they have consolidated here near term. Home Depot is overbought near term, Lowe's just took off yesterday. So, Kroger and Target are in a pretty good range right now."
On whether these stocks can run higher from here, Navellier said, "Yeah, I mean they are benefiting from all that consumer spending, and Kroger is beating the Whole Foods of the world out there. So, they are doing a good job."
Related Link: Target CFO Weighs In On Q2 Earnings
Hard To Be Domestic In Large Cap
Navellier explained how he is avoiding companies with a significant international presence, saying, "In large cap, we have to be as domestic as possible, which is not easy, but that's healthcare, retail, Southwest Airlines. I mean, it's very hard to be domestic in large cap, but that's what we do."
Will Buy More Apple On Pullback
Navellier revealed that he owns Apple and would "buy them on a pullback."
On fears of China slowing down weighing on the stock, Navellier said, "That's just a headline that hits the stock. There is professional short sellers [sic.] that are very good, blasting things and shorting and then they take the money and run. So, that's over, that's all they are doing."
Image Credit: Public Domain
Posted-In: CNBC home depot Louis Navellier Lowe's Whole FoodsAnalyst Color Media
View Comments and Join the Discussion!