Are Users Really Abandoning Apple Music?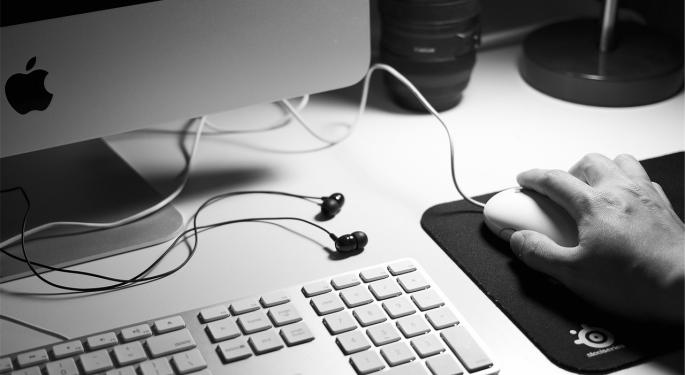 Music Watch released a survey recently, according to which 48 percent of users who signed up for Apple Inc. (NASDAQ: AAPL)'s Apple Music have stopped using the service.
However, in a statement given to The Verge on Tuesday, Apple denied this claim, rebutting that a full 78 percent are still using it.
Mark Gurman, senior editor at 9to5Mac, was on CNBC Wednesday to discuss whether the number from Apple or Music Watch shows the more accurate picture.
11 Million Users: Not A Home Run
"Let's start with the numbers they released a few weeks ago," Gurman began. "So, after the first month of the service being out on iOS 8.4, they said Apple Music has 11 million users. Eleven (11) million is actually the same number that they said iTunes Radio got in the first week of its launch in September 2013."
Related Link: Apple Music Festival Brings Incredible Live Performances To Fans Worldwide In September
He continued, "And iTunes Radio didn't have its own software update, its own TV ads, billboards. So, those numbers being the same for both of those services isn't great, especially because they are two completely different fields of the same category. So, 11 million, I wouldn't call that a home run or anything."
Real Number Is Somewhere In Between
Gurman was asked isn't it possible that there may be a discrepancy in the methodology that Music Watch used to calculate people who have stopped using Apple Music, versus the methodology used by Apple itself. He replied, "I 100 percent agree. So, what Apple is telling websites is that their 79 percent number [...] is if the user used Apple Music in a week.
"But they don't specify how many songs they streamed, if they used just the library feature – which preexisted in the Music App on iOS since the very beginning, doesn't specify streaming on the radio, Beats 1. So the numbers in reality is somewhere in between," Gurman said.
Image Credit: Public Domain
Posted-In: 9TO5Mac Apple Music CNBC iTunes Radio Mark GurmanAnalyst Color Tech Media
View Comments and Join the Discussion!