Why AT&T's New All-In-One Bundle Doesn't Make Sense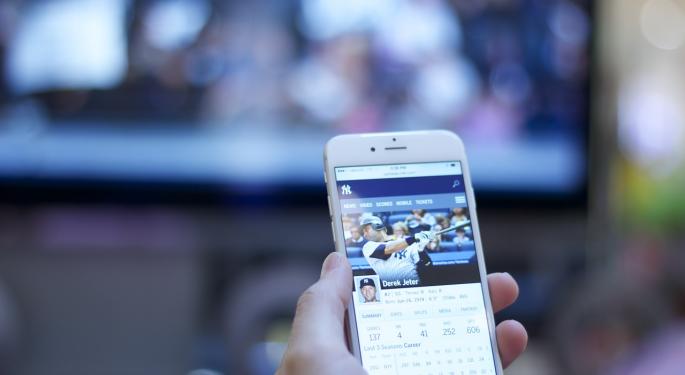 Within weeks of acquiring DirecTV, AT&T Inc. (NYSE: T) has made its first move by announcing a new all-in-one wireless, TV and phone bundle priced at $200.
Jon Steinberg, Daily Mail North America, was on CNBC to discuss this new bundle.
'I Don't Get It'
"This makes no sense," Steinberg began. "It's like you have got a bunch of stuff in your fridge and you just throw it together to make like a potpourri for dinner. Like, Why? Why will you possibly need a satellite in this mix? [It] makes no sense. And, in fact, while you are waiting for your satellite installation, you are able to log in to your computer with the app and actually stream and watch television, proving that you don't need the satellite in the first place."
Related Link: AT&T Introduces First-Ever Nationwide TV And Wireless Combined Offer
He continued, "So, the worth of these satellites, when you can't deliver broadband over them and you can't deliver upstream broadband certainly, is very questionable. I don't get it. Maybe they will use something with the spectrum down the line."
Wireless Networks Will Have The Capacity Soon Enough
Steinberg emphasized on the argument he made, saying, "If you have the wireless capacity to deliver the television before you have the satellite, then why do you even need the satellite in the first place> That's my only argument and I assume that over time all these wireless networks are going to have the capacity to compete with broadband. Most of them already can with 4G or LTE to a certain extent."
Makes Sense As An Interim Pricing Type Play
Even though the features of the bundle don't make sense to him, Steinberg remarked, "As an interim pricing type play, I get it; that make sense."
Image Credit: Public Domain
Posted-In: 4G CNBC Daily Mail North America DIRECTV Jon SteinbergAnalyst Color Tech Media
View Comments and Join the Discussion!