Jobless Claims Hit Four-Decade Low, But This Expert Isn't Impressed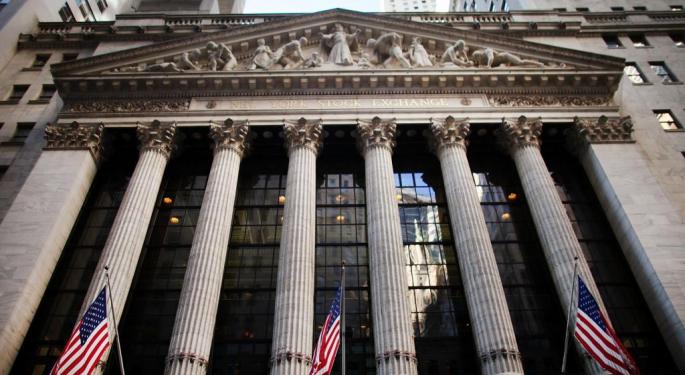 The U.S. Department of Labor released its weekly continuous jobless claims and initial jobless claims figures on Thursday. Both numbers numbers beat estimates.
Only 255,000 Americans filed for unemployment benefits during the week ending July 18 -- the fewest since 1973. Experts were forecasting about 280,000 new jobless claims. Meanwhile, continuous jobless claims came in at 2,207,000 versus expectations of 2,225,000.
"These low unemployment claims are consistent with the high job openings we're seeing from job postings on Indeed and the Bureau of Labor Statistics," Tara Sinclair, Chief Economist at job site Indeed, told Benzinga. "It is, however, just the weekly number, which can be volatile -- but the strong performance overall, consistently staying below 300,000, is a great sign for the health of the economy."
Not So Significant
But Phil Davis, founder of PSW Investments, doesn't believe that the four-decade low in initial jobless claims is as significant as it may seem. In a conversation with Benzinga, he pointed out that "we were at the beginning of a recession in 1973," the last time the figure was this low. "It shows you what a complete disconnect that number is from anything that will predict the economy."
Related Link: Dennis Gartman Sees 'Enormous' Demand For U.S. Housing
If anything, Davis said, the fewer-than-expected jobless claims are an indication of a weak labor market. There may only be fewer people being fired because fewer people are seeking jobs and being hired. He cited historic lows in labor force participation and "weak jobs growth" in June.
Davis expects upward pressure on wages as employers attempt to draw workers back into the labor market. Given the Fed's mandate to fight wage inflation, he said that the jobless claims report will increase the likelihood of a rate hike this year.
With regard to continuing jobless claims, Davis noted that "it [was] a beat, but it was still quite high [in historical terms]." He also said the fact that there are fewer people on unemployment benefits isn't important unless "the quality of jobs being created" is improving. The wage growth number in the July jobs report should reveal whether or not that is the case.
Davis will be watching the report closely: "more jobs and lower wages...that's how you move from first world to third world status."
View Comments and Join the Discussion!
Posted-In: Indeed Phil Davis Tara SinclairAnalyst Color Top Stories Economics Exclusives Analyst Ratings Best of Benzinga