If Apple Doesn't Report 'Big Numbers' For Apple Watch, Will It Be A Disappointment?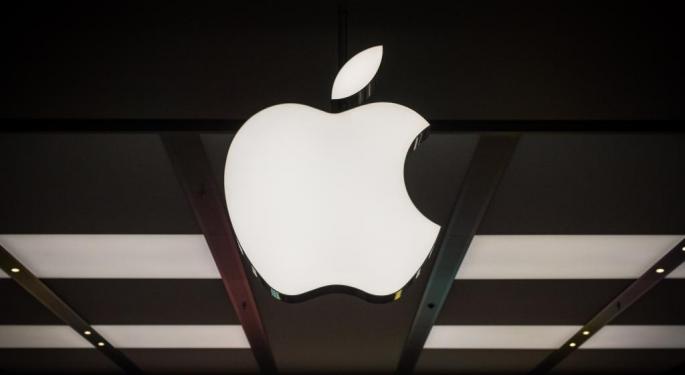 Apple Inc. (NASDAQ: AAPL) is just one day away from reporting its fiscal 2015 third quarter results, and everyone on Wall Street wants to know the same thing: Will it be a quarter to remember?
iPhone sales are expected to skyrocket, but investors might be looking for Apple to discuss its first smartwatch.
"The market's going to read between the lines," former hedge fund manager Cody Willard told Benzinga. "If Apple doesn't announce big numbers, it knows that Apple Watch is a disappointment."
Rob Enderle, principal analyst at Enderle Group, told Benzinga that it is clear the watch is "performing under expectations."
"There's no doubt of it," said Enderle. "All the demand metrics are a fraction of what they initially were, and that's why they started to ramp on the advertising campaign for it. They really should have had the advertising campaign going before the launch, but I think they were worried about supply and now they've got demand issues. Go figure. It looks, to a large extent, like the market still hasn't gotten around the idea that they want something like this. Therein lies the problem, because nobody's doing any better."
Related Link: Why Apple Could Break $130 After Earnings
Music: The Killer App?
Rich Tullo, director of research at Albert Fried & Company, maintained his belief that music has the potential to be the "biggest app" for the Apple Watch. He is not referring to Apple Music specifically, he is simply looking for any appealing music app that could attract new customers.
"The PC would have been nothing, absolutely nothing, without the spreadsheet [and] word processor," Tullo told Benzinga. "The Internet would have been nothing without the browser. Each new tech needs its app in order to further the sale of technology."
Tullo said the number of people that care enough about their health to spend several hundred on a watch "is probably a lot smaller than the population that's required to make the device a success."
"It's a good market, don't get me wrong," he added. "But most people wouldn't spend $500 on a watch when they can buy $100 heart rate monitor. So you need an app, and I think the most important app – outside of mirroring communication from your [phone] – is music."
However, not all music services will work well on a watch.
"The big problem with Pandora's business model is you don't look at the screen much," said Tullo.
Apple has other plans for the watch, however, and continues to push the iPod Touch as its primary music player.
Disclosure: At the time of this writing, Louis Bedigian had no position in the equities mentioned in this report.
Posted-In: Albert Fried & Company Cody Willard Enderle GroupAnalyst Color Top Stories Exclusives Analyst Ratings Tech Best of Benzinga
View Comments and Join the Discussion!