Exclusive: U.S. Treasury Official Talks NYSE And Cybersecurity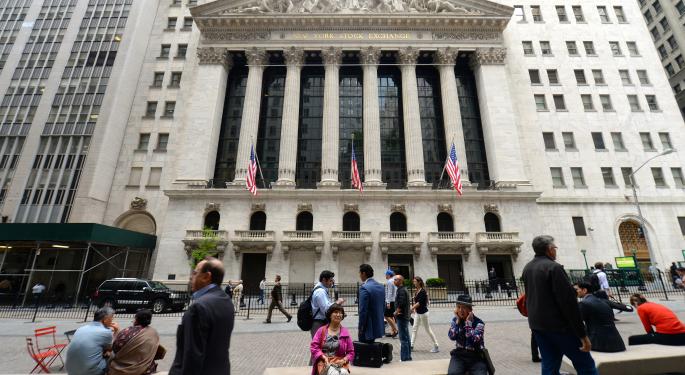 Technical glitches halted operations on the floor of the New York Stock Exchange, downed the Wall Street Journal's website and grounded thousands of United Continental Holdings Inc (NYSE: UAL) flights Wednesday morning. The series of technical issues sparked speculation of a coordinated cyber attack.
Benzinga spoke to Steven Fox, a senior cybersecurity officer with the U.S. Treasury Department, about the developments.
See Also: The Day NYSE Stopped Working
Fox said that "it is premature" to suspect any intent behind the glitches until the groups involved conduct thorough investigations. He said simply put, "machines break."
According to Fox, NYSE, United Airlines, the Wall Street Journal and others are "probably following a documented process...and that's smart." However, he was worried that the average investor might overreact to the halting of NYSE trading.
"People on Twitter are just following their own passions and concerns….they're just guessing, and that can lead to a lot of irrational behavior," Fox said. His major fear was not an immediate security threat, but rather that people would let "fear get the better of their reasoning skills."
And although he said that "a perfect [computer] system" might be achievable given enough time and energy, it would probably come at the expense of usability. "You could probably design something that would never break, but it would probably be very difficult to use" and thus impractical for a major stock exchange.
Posted-In: NYSE Steven Fox U.S. Treasury DepartmentNews Exclusives Best of Benzinga
View Comments and Join the Discussion!