Apple Watch: Was The Street Expecting Too Much?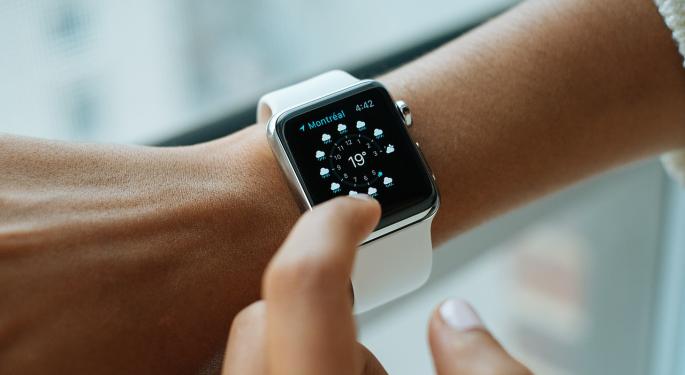 Although no official figures are out yet, the word on the Street is Apple Inc. (NASDAQ: AAPL)'s newest hardware product, Apple Watch, is getting a lukewarm response from consumers.
Mashable Senior Tech Correspondent Christina Warren was on Fox Business News recently to share her outlook for the sales of the Apple Watch.
Predictions May Have Been Outsize
"First of all, before the product even hit the market, there was all these expectations around sales," Warren began. "So, I think, some of the predictions might have been outsized; not necessarily the watch didn't meet the hype, but that they were outsizing."
Related Link: Apple's $17,000 Watch Is First Step Toward $30,000 Car
Don't Know The Demand
On Apple releasing the watch for sales in its stores quite late, Warren said, "The watch has only been available in Apple stores for the last two weeks. Until then, you had to preorder it and order it online. You have only been able to pick it up in a store over the last 10 or 12 days. So, I don't know if we really know what the demand is for the watch."
Main Use Case Hasn't Proven Itself
Warren was asked if customers are apprehensive of buying the watch because they consider it too complicated. She replied, "There is definitely a user curve on this product that is not there with products like the iPhone. And I also think that it's fair to say that the main use case for the watch hasn't really proven itself.
"Right now, I think the big thing is that you don't have to pull your phone out of your pocket and you can [see] all of your notifications on your wrist. But there hasn't really been that 'killer app' yet. We are hoping that when the software is updated this fall that that killer app will present itself," Warren concluded.
Image Credit: Public Domain
View Comments and Join the Discussion!
Posted-In: Apple Watch christina warren Fox Business News MashableAnalyst Color Tech Media