H.C. Wainwright: Time To Buy Novogen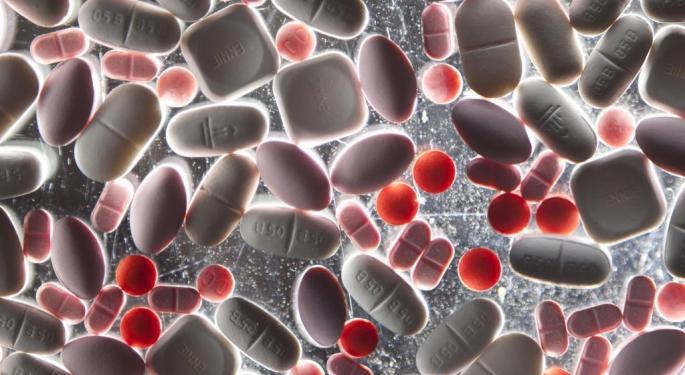 In a report published Wednesday, HC Wainwright analyst Swayampakula Ramakanth initiated coverage of Novogen Limited (ADR) (NASDAQ: NVGN) with a Buy rating and $8.50 price target. The company has three drug candidates that target an addressable market worth $38 billion and are expected to be launched by 2021.
"We believe that, with two novel oncology platforms, three clinic-ready products with large market potentials, approximately $35M in cash, and a cost-conscious management with a clear business strategy, Novogen is an attractive investment at its current market capitalization of approximately $69M," Ramakanth said.
The company has been able to identify a new family of anti-tropomyosins (ATMs), which have the potential to disrupt tumor-specific microfilaments. The lead drug in this category, Anisina, has demonstrated its effectiveness in destroying both cancer stem cells (CSCs) and bulk cancer cells.
"We believe that Anisina has great potential because it could be used for nearly all solid tumors, there are no approved anti-microfilament drugs on the market, and it could have great synergistic effect when used in combination with the many widely-used anti-microtubule agents, such as paclitaxel and vincristine. Management plans to initiate a Phase 1 study of Anisina in combination therapy with vincrisitine in solid tumors in 1Q16," the HC Wainwright report stated.
In addition, Novogen has also successfully identified plant-based chemicals, called super-benzopyrans (SBPs), which are effective against both bulk cancer cells and CSCs. Two drug candidates have been developed based on SBPs, Cantrixil, for the treatment of colorectal and ovarian cancers, and Trilexium, which works as a general-purpose chemotherapy against solid tumors, such as melanoma, prostate cancer and glioblastoma.
"Management has been conducting pre-clinical drug development in a cost-efficient manner in partnership with academic institutions in Australia and in the US. Management also plans to conduct all Phase 1 studies in Australia to take advantage of the lower R&D costs and the research credits offered by the Australian government," Ramakanth added.
Posted-In: HC Wainwright Swayampakula RamakanthAnalyst Color Initiation Analyst Ratings Best of Benzinga
View Comments and Join the Discussion!