Why Intel Needed To Buy Altera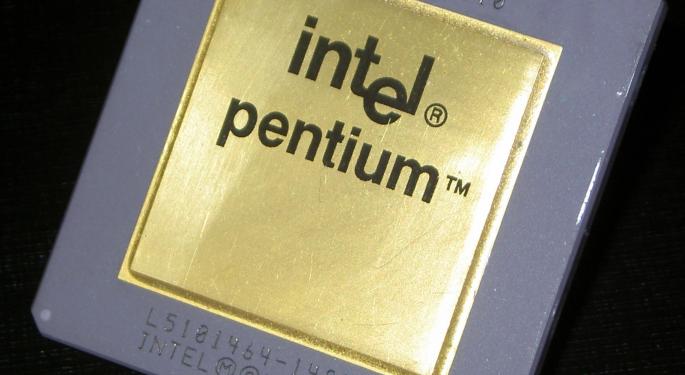 Intel Corporation (NASDAQ: INTC) announced on Monday that it will be acquiring Altera Corporation (NASDAQ: ALTR) in a $16.7 billion all cash deal for $54 per share.
David Garrity, GVA Research principal, was on CNBC recently to explain why Intel needed to buy Altera and how this acquisition makes strategic sense.
Limitations Of Chips
"I think, what you have to look at here – probably some of the technology issues that underpin the rationale behind this transaction if it moves forward," Garrity said.
"We are looking at a situation here with Intel's chip geometries are getting progressively smaller going from 32 to 16 to 8 nanometres. And we are running into situations here where the ability to actually use the full benefit of those chips becomes limited."
Related Link: Intel To Acquire Altera For $54 Per Share
Intel's Strategic Advantage
He continued, "But the bigger issue here is, is that you got Altera coming out with chips with fields programmable gate arrays, which companies like Microsoft are using in terms of high end computing and we are looking at a situation where for Intel, they are making 50 percent of their profits out of servers, […] data center applications.
"We are running into a situation where Intel's strategic advantage in terms of their ability the shrink geometries and manufacturing becomes limited because of these power considerations."
Altera Has What Intel Needs
"And we have got technology with FPGA, that Altera has, which can basically surpass this. Intel to be in business as geometries shrinks has to make moves in these areas. Buying Altera is one of the three companies that can do it," Garrity concluded.
Image Credit: Public Domain
View Comments and Join the Discussion!
Posted-In: CNBC David Garrity FPGA gate arrays GVA Research MicrosoftAnalyst Color Media