Apple's Critical Acquisition, Google-Tesla Merger Debunked And More Weekly Tech Highlights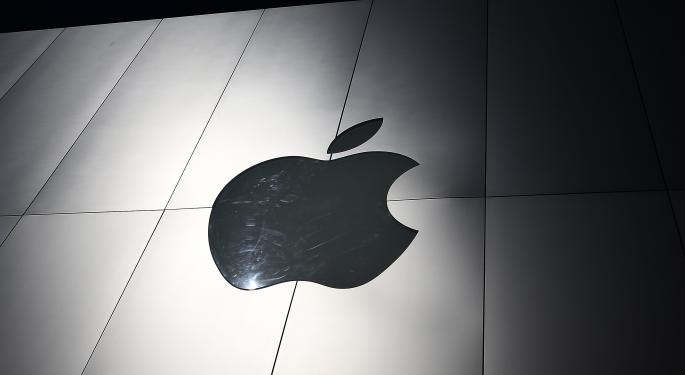 The final full week of May closed with a surprise acquisition, unexpected rumors and hints of things to come from the world's largest tech company.
Apple Augmented Its Future
Apple Inc. (NASDAQ: AAPL) acquired Metaio, an augmented reality company that could help the Mac maker enter a new product category in a very big way.
"[Apple] is establishing APIs for Siri and for what they call 'Proactive,' which is sort of the ability to incorporate recognition of intent into the user interface that they support," Dan Miller, senior analyst and founder of Opus Research, told Benzinga.
"I think augmented reality is going to be baked into the responses that make Maps better – make geographically relevant responses [through] Siri or through this new Proactive capability – more powerful."
Google Didn't Buy Tesla - And Probably Never Will
Google Inc (NASDAQ: GOOG) was briefly rumored to be in talks with Tesla Motors Inc (NASDAQ: TSLA) about a possible merger. Analysts quickly dismissed and debunked the claim.
"I don't think that is possible," Global Equities Research analyst Trip Chowdhry told Benzinga.
"I think what would happen is, we would see a strong partnership -- which already exists, by the way. Tesla uses Google Maps. Tesla's screen is very much closer to what Android is. The apps that Google has developed are being used by Tesla."
Apple Got Into The Same-Day Delivery Biz
Apple's rollout of same-day delivery began in the San Francisco Bay Area. It is likely to expand to more areas from there, but that won't be the end for the firm's prized retail outlets.
"[The] Apple Store is all about experiencing the product, not necessarily buying at the same time," Chowdhry told Benzinga.
Tigress Financial Partners analyst Ivan Feinseth also had doubts that Apple would exit the retail space.
"They're always going to have a physical retail presence," Feinseth told Benzinga. "The Apple Store is more of a place for customer service and to showcase tech and to create a connection to the brand. It's not just an outlet to sell the product. It's so much more."
Qualcomm + Ambarella = 'Growth'?
This week Wall Street started questioning whether or not QUALCOMM, Inc. (NASDAQ: QCOM) should acquire Ambarella Inc (NASDAQ: AMBA).
"It certainly would give Qualcomm a new growth engine," Cody Willard, chairman of Scutify and Futr, told Benzinga. "I consider Ambarella the Intel of wearables."
Willard was then asked if Ambarella would be a good fit for Intel Corporation (NASDAQ: INTC).
"I've owned Ambarella for more than a year and I'm not expecting these companies to suddenly buy it. I'm not expecting anything like this," he said. "[But] as far as strategy and technological roadmaps go, Ambarella would make sense for most any chip company that has the market cap and/or cash to [complete the acquisition]."
Is The iPhone 6C A Good Idea?
Apple might be developing another plastic iPhone, but is that what consumers really want?
"I think [the iPhone 5C was] a good product if you think about it in terms of [the] price point," Niles Lawrence, president of stock analysis site Vuru, told Benzinga.
"At the end of the day, because Apple is becoming a luxury brand, I think it'll have the same impact that the Apple Watch had. Apple Watch has three versions. Most people I know have the plastic or sports version."
Disclosure: At the time of this writing, Louis Bedigian had no position in the equities mentioned in this report.
View Comments and Join the Discussion!
Posted-In: iPhone 6CAnalyst Color Tech Best of Benzinga