Oppenheimer: Costco Well-Run, But May Not Be Recommended Buy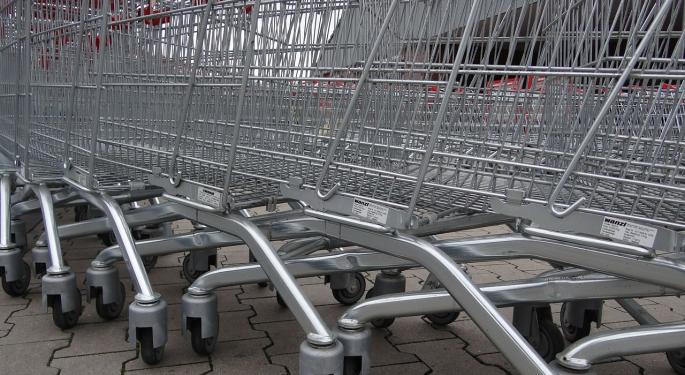 Costco Wholesale Corporation (NASDAQ: COST) is all set to report its quarterly earnings following the closing bell on Wednesday. Brian Nagel, senior analyst at Oppenheimer & Co, was on CNBC recently to discuss how much impact oil prices will have on Costco's results and whether the stock is currently overvalued.
Not Terribly Concerned
"I think it's going to be very interesting to watch the impact of gas prices upon the Costco results tonight," Nagel said. "But, look, I think largely the market's going to look past any type of gas price disruption."
He explained, "I mean, what we learn again and again is that Costco is really one of the best run retailers in the world, and the people who own this stock own it for the long-term retail prowess of the company.
"So, I am not too terribly concerned about what impact gas prices may have on the stock price."
Related Link: Costco Could Move 2% After Earnings
Hesitant To Recommend
Nagel was asked if he thinks that Costco's stock is undervalued at this point. He replied, "No, that's my only concern with Costco."
"I don't think the stock is undervalued here, and I have been hesitant to really recommend it to our clients for some time just given the multiples at which it trades.
"So, I'd like to see— get a better opportunity to buy the stock. The stock hasn't given us that opportunity in some time."
Dip Buyer?
On whether he will be a buyer if shares of Costco dip following its earnings, Nagel said, "It depends. I mean, I'd have to see how much it moves down. I have some multiple targets in my head as to where I think Costco could get really attractive. We are still aways away from that," he concluded.
Image Credit: Public Domain
Posted-In: Brian Nagel Oppenheimer & CoAnalyst Color CNBC Analyst Ratings Media
View Comments and Join the Discussion!