Salesforce Roundup: What's The Street Think?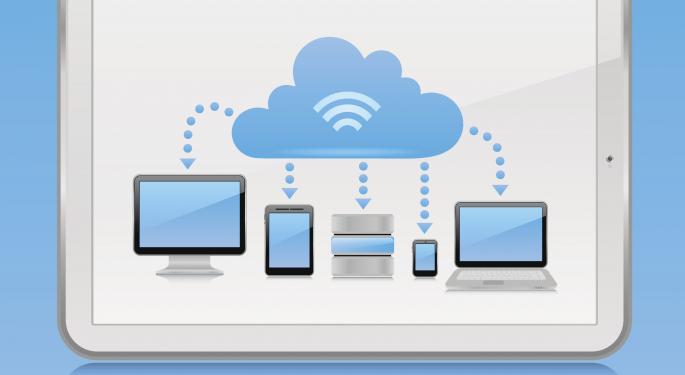 Chatter surfaced late Wednesday that salesforce.com, inc. (NYSE: CRM) could be on the selling block as the company was approached for a takeover. Other media reports suggested the company is working with bankers to field offers.
Several names mentioned as potential buyers include Oracle Corporation (NYSE: ORCL), International Business Machines Corp. (NYSE: IBM) and Microsoft Corporation (NASDAQ: MSFT).
Here is a summary of what some of Wall Street's top analysts have to say.
Morgan Stanley: 'Low Probability' Of Oracle Acquiring Salesforce
Keith Weiss of Morgan Stanley commented in a note on Thursday that he has "no direct knowledge" of any specific takeover offer and believe Salesforce is not shopping itself around given its "strong" positioning. The analyst added that Salesforce may simply be satisfied its fiduciary duty to evaluate the merits of any perspective bids.
Related Link: Every Reason Oracle & Microsoft Would (Or Would Not) Acquire Salesforce
Nevertheless, out of all the names suggested as potential buyers, Oracle would be the most interested in acquiring Salesforce. If the company would pursue an acquisition it would become the undisputed leader in Cloud and offer a "more compelling" succession plan for Larry Ellison as Salesforce's CEO Marc Benioff could be a strong candidate to Ellison and "steer" Oracle for the next 15 to 20 years.
However, there exists "several big challenges" for an Oracle Salesforce deal given a heightened regularity scrutiny and a difficult broader regularity environment. Moreover, the deal would likely be dilutive for Oracle and result a "culture clash" given the "fairly wide" differences between the two companies, and even more so between their customer bases.
Stifel: 'This Is Crazy, This Is Crazy, This Is Crazy!'
Tom M. Roderick of Stifel commented in a note on Wednesday that Saleforce's CEO Benioff is unlikely to simply agree to a merger with Oracle, unless the merger would result in him taking command of the combined entity.
Roderick also noted that Oracle could drive the highest level of revenue and cost synergies (between $1 billion and $1.5 billion) out of the deal, enabling them to be the highest bidder. As such, the analyst speculated that Oracle has made "legitimate overtures" towards Salesforce before and it would not be "shocking" for them to do so again.
On the other hand, Roderick commented that Salesforce's relationship with Microsoft has gotten "considerably cozier" over the past year. With $95 billion in gross cash (closer to $60 billion fully taxed following repatriation) in Microsoft's coffers, the company would be the "deeper-pocketed" bidder between themselves and Oracle, and could be the proactive bidder that launched Wednesday's wave of speculation.
Citigroup: Any Deal Most Impactful To Microsoft
Walter H. Pritchard of Citigroup commented in a note on Thursday that if Microsoft were to acquire Salesforce, it would become the clear No. 1 enterprise cloud company and add a second leading SaaS franchise (to O365).
However, should Microsoft pursue an acquisition, it could signal to the market that it is in a more "tenuous" position in commercial business than investors currently think.
Meanwhile, Oracle acquiring Salesforce would bring "instant credibility" to its cloud apps and would also "instantly" make the company an equal challenger to SAP SE (NYSE: SAP).
Similar to Microsoft, an acquisition would be viewed negatively by investors as any deal would potentially be "significantly" dilutive to Oracle without major cost cuts. If a deal were to be announced, shares of Oracle would experience a "significantly negative" reaction.
View Comments and Join the Discussion!
Posted-In: Citigroup cloud Keith Weiss Larry Ellison Marc BenioffAnalyst Color Analyst Ratings Trading Ideas Best of Benzinga