Here's Why Street Sweeper Says Shares Of Inuvo 'Should Dive'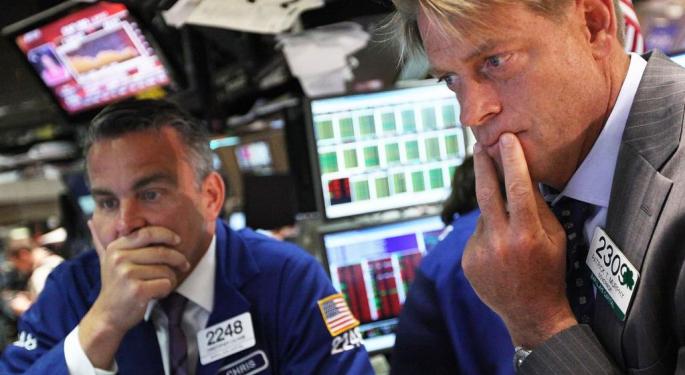 Shares of Inuvo Inc (NYSE: INUV) plunged more than 13 percent following a report by Sonya Colberg of TheStreetSweeper stating that shares should "dive" and the company's business model "elicits the same level of enthusiasm as, say, receiving a dinnertime call from a telemarketer."
Partnerships
Inuvo is an internet marketing and technology that delivers targeted advertisements to websites and applications reaching both desktop and mobile devices. As such, Colberg noted that recent deals with Google Inc (NASDAQ: GOOG) (NASDAQ: GOOGL) and Yahoo! Inc. (NASDAQ: YHOO) are "quite routine" and that virtually every company in the space has a relationship with these two search providers.
Colberg said that Inuvo has recently transitioned away from the outdated toolbar download model and now focuses on the digital publishing business and building ads for other web publishers.
"On the ad tech side, the key there is really to build new and better ad units," Inuvo's CEO Richard Howe told TheStreetSweeper in an interview. "These would be ads that you see on the website when you go visit the website. You may think they're ads that just sit there and don't do anything, but the ones that perform the best have some sort of intelligence behind them."
However, Colberg noted that an analyst in the space said that "at the end of the day, these are banner ads."
Stock Offering?
Howe continued in the interview that a stock offering has been "something we have contemplated up until now" given the recent rise in the stock price. The executive added that "it's not like we need the money" but "it's certainly something that our board is now talking about."
Finally, Colberg argued that a growth in the number of unique visitors is vital for companies like Inuvo. However, traffic measured to Inuvo's http://health.alot.com website, according to "Nielsen of website traffic" indicates a 50 percent decline over a year.
Alot.com is one of Inuvo's primary owned and operated properties, but its unique visitor traffic has also plunged from nearly three million unique visitors in February 2014 to around one million unique visitors in February 2015.
"Shares are trading too high," Colberg concluded. "Overall, the stock has had no good reason to rush to ~$3. But we believe there are many legitimate reasons for the shares to go screaming right back down to pre-rally levels."
Posted-In: Internet Marketing Inuvo Richard Howe Sonya ColbergAnalyst Color Short Sellers Analyst Ratings Movers Best of Benzinga
View Comments and Join the Discussion!