A Revolution Is Coming In The Mobile App World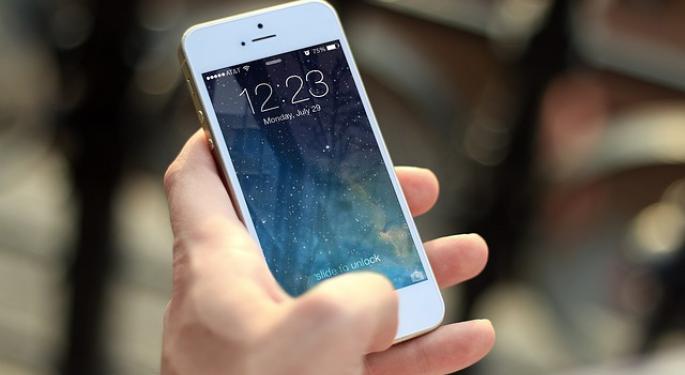 Facebook Inc (NASDAQ: FB)'s F8 developer conference kicks off on Wednesday, and analysts at Deutsche Bank took the opportunity to provide an update on a topic that they believe is "the next frontier" in mobile: deep linking mobile apps.
Analysts see a coming revolution in the way that users search and download apps on their mobile devices.
What Is Deep Linking?
On the web, there is a wide range of content that is available publicly and can be easily searched, crawled and indexed. Mobile apps, however, are completely "walled-off" from these types of actions.
Google Inc (NASDAQ: GOOG) (NASDAQ: GOOGL)'s search engine, for example, does not have access to crawl mobile apps directly.
Related Link: 6 Leaks Ahead Of Facebook's F8 Conference
In addition, communication protocols such as HTTP that allow for easy navigation on the web do not exist for mobile apps. Potential protocols for allowing one mobile app to evoke another mobile app directly are referred to as deep linking.
Why Does Deep Linking Matter?
Analysts call the current environment for mobile app discovery and usage "severely limited."
According to the report, 60 percent of the apps in Apple Inc (NASDAQ: AAPL)'s App Store have never been downloaded. Without a proper infrastructure set up to allow optimal app discovery, the current system is "heavily stifling the growth of the mobile app ecosystem."
What's Being Done?
Analysts have seen "lots of plumbing being laid down" by companies such as Google and Facebook over the past year, but have yet to see meaningful changes take place. Analysts are waiting to see if Google's latest search algorithm tweaks geared toward mobile-friendly content will improve the app environment when the changes are implemented in April.
In the meantime, analysts see progress in the new Pinterest-Apple integration that allows users to download apps without accessing app stores or providing login data.
If Google, Facebook and Twitter Inc (NYSE: TWTR) can adopt similar approaches, analysts "expect marketing ROI to improve meaningfully and overall speed to increase."
Image credit: Public Domain
Posted-In: Analyst Color Analyst Ratings Tech Best of Benzinga
View Comments and Join the Discussion!