Gene Munster: Apple Is Coming At The Market With A Design (Not Technology) Approach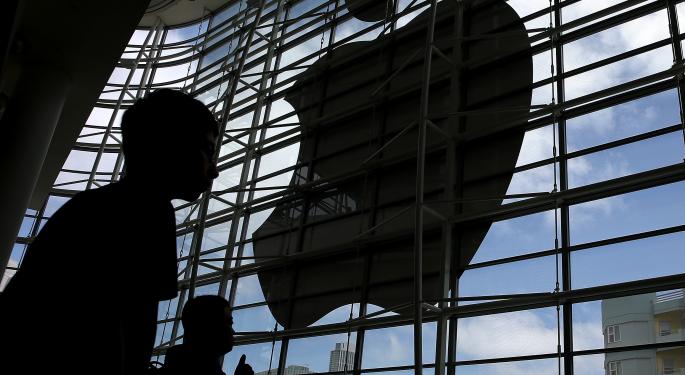 Piper Jaffray's Gene Munster on Tuesday was on CNBC to discuss the valuation of large tech companies, especially Apple Inc. (NASDAQ: AAPL), with the NASDAQ trading at 5,000. He also talked about how the average selling price of Apple Watch is going to be higher than what the Street is expecting.
Apple Not Expensive
"Well, I think if you look in the context and I was around in [the year] 2000, I think the companies are very different, I think their earnings power are very different," Munster said. "Back in 2000, it was all just on the hope of the Internet and I think that the substance of these companies is more real."
Related Link: How Will Apple React To What This Analyst Says On Friday?
"And so, I feel like, to put it at the most basic level, of these companies still have the opportunity to grow and I think Apple has a golden opportunity to continue its growth rate and I think it's not expensive."
Apple Watch: More Design Than Technology
Munster was asked how he sees the average selling price of Apple Watch to be in the high-$500 price range, while the rest of the Street is speculating somewhere around $350. He replied, "basically what we do is we looked at the band side of this and I think that Apple is going to approach this market very different than they have approached other entries to market.
"Traditionally, Apple comes at a market with a technology approach; this time it's going to be more of a design approach. Obviously technology is a big part of it and that's what's going to be some of the selling to it, but they are much more focused on the design piece."
He continued, "And the reason why that's important is the bands, the accessories, ultimately the higher margin products, Vogue for example is highlighting 15 pages to the Apple Watch in this month's issue and so that aspect of it I think is greatly underappreciated by investors."
"I think a lot of investors are going into next week's event with the same game plan that this is going to be a feature kind of announcement. I think they are going to really talk about these higher-end bands and higher ASPs," Munster concluded.
Posted-In: Apple Watch CNBC Gene Munster Piper Jaffray'Analyst Color Analyst Ratings Media Best of Benzinga
View Comments and Join the Discussion!