Does Google Want Magic Leap To Map The Great Indoors?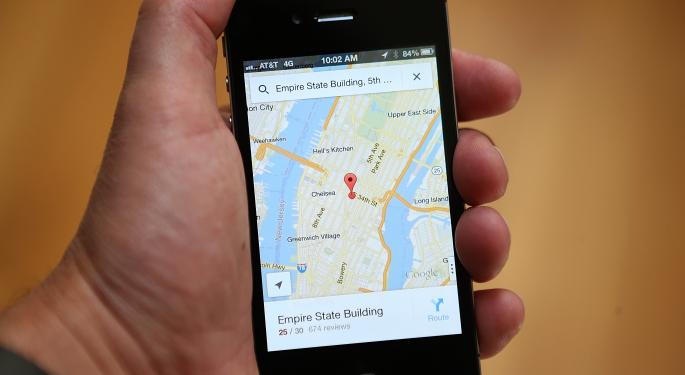 Google Inc (NASDAQ: GOOGL) is rumored to be on the verge of a massive investment in Magic Leap, a virtual reality company that promises to redefine the VR industry.
Some bloggers assume that this is Google's answer to Facebook Inc (NASDAQ: FB) acquiring Oculus VR. That is certainly possible, but analysts think Google might have other plans for this intriguing technology.
"Google is mapping the insides of buildings," Patrick Moorhead, president and principal analyst at Moor Insights & Strategy, told Benzinga. "You need some methodology… you need some way of navigating the insides of the buildings. There's a potential that this could be their play or their UI to go through that."
Related Link: Is Electronic Arts Serious About Virtual Reality Gaming?
Marketing Will Play A Role
Though it is often overlooked, marketing plays a key role in the success of every new technology.
"When you bring in a new technology to the market, a lot of it is marketing the technology and getting people excited about it," Rob Enderle, principal analyst at Enderle Group, told Benzinga. "Marketing is not [Google's] strength. They'll pour money into it and they'll certainly flesh the technology out, but somebody is still gonna have to market this and make sure people get interested in this and actually use it."
Enderle doesn't believe the technology itself will be a limiting factor. Rather, he is more concerned about the number of people that will be willing to try Magic Leap's VR tech. "[Google is] very weak at trying to get people to try their stuff," Enderle added. "They've had Google+ for a long time and it's still kind of a lame, fourth-tier social network even though it's backed by Google, 'cause they just don't promote it. There lies the difficulty."
"They bought YouTube after it was successful and then search was their end all, be all. With Android, other people carried the burden. If Samsung wasn't around, Android probably wouldn't have been around. They need somebody like Samsung to carry the ball."
'Too Small To Matter'
Unless Google buys Magic Leap outright (as it did with Nest, YouTube and other startups), this investment might not do much for the company. "Most of those things are too small to matter," Pivotal Research Group analyst Brian Wieser told Benzinga. "I think the bigger picture is just that there's diversification going on. It's probably not the most efficient use of capital, although at this point in time, most investors are not bothered and in some cases are favorably disposed toward it."
Disclosure: At the time of this writing, Louis Bedigian had no position in the equities mentioned in this report.
Posted-In: Brian Wieser Facebook Google Magic LeapAnalyst Color Top Stories Startups Tech Best of Benzinga
View Comments and Join the Discussion!