What An L.A. NFL Franchise (Or Two) Would Look Like - Part I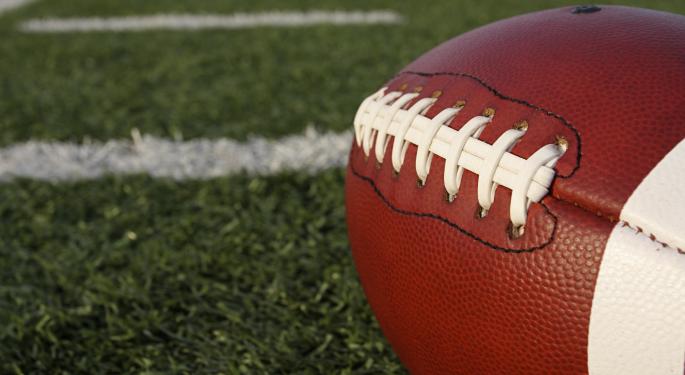 Read Part II of this article here.
Starting last weekend with a Pro Football Talk report that cited a "league source," rumors have been circulating that the National Football League will be sending one or even two of its teams back to Los Angeles, California within the next 12 to 24 months.
Sending a team to L.A. is not a new concept; in a piece written on the subject for Yahoo! Sports, Den Wetzel referred to the "public's exhaustion at the decades old ploy of threatening local governments with L.A. stealing their NFL team." This time, however, if the rumor is true, the NFL has upped the ante and may be stealing two teams back to L.A.
Which Teams?
The prime candidates are the three teams that have been based in L.A. before. The Oakland Raiders and the St. Louis Rams both left Los Angeles after the 1994 season, while the San Diego Chargers left in 1960, having played only their first season in L.A.
Related Link: What An L.A. NFL Franchise (Or Two) Would Look Like Part II
All three teams have the option to make the move: The Raider's current lease at Oakland-Alameda County Coliseum expires after this season. The Rams' contract allows exit without penalty after each season. Meanwhile, the Chargers have a relocation fee they must pay if they leave, but it shrinks every season.
Given the 12 to 24 month window the "league source" gave PFL's Mike Florio, teams would likely announce their moves in either the 2015 or 2016 offseason.
As far as venues go, any teams returning to L.A. would likely take up temporary residence at the Rose Bowl or L.A. Coliseum while constructing a new home. According to Florio, " Possible sites for a new venue in L.A. include the AEG project at L.A. Live in downtown, the land purchased recently by Rams owner Stan Kroenke at Hollywood Park, Chavez Ravine, and a couple of locations that have not yet been publicly disclosed. Ed Roski's shovel-ready site at City of Industry is not regarded as a viable destination."
So, what would a new L.A. NFL franchise or two look like? Benzinga spoke with two consulting experts to size up what might happen if the "league source" is telling the truth.
What Kind Of Revenues?
Dave Wakeman, principal at Wakeman Consulting Group, drew attention to the NFL's TV contracts, saying that any team returning to L.A. would likely cause any kind of "escalator clause" in those contracts to activate, which he claims would generate $200 million to $250 million per year in revenue. According to Investopedia, an escalator clause is "a contract provision allowing for one to pass an increase in costs to another party. Escalator clauses are usually related to influences beyond both parties control, such as inflation."
As for ticket sales, Wakeman told Benzinga that they "would likely generate in the neighborhood of $75 million per year, depending on the size of the stadium. The average ticket price in the NFL is around $80 or so, but I would expect that the NFL in L.A. would average much closer to $100-$125. But that is largely dependent on the stadium situation."
According to Wakeman, if a returning team played in the Coliseum, the average price would most likely go down while overall revenue would go up.
Read Part II of this article here.
View Comments and Join the Discussion!
Posted-In: Dave Wakeman kansas city LA Los Angeles nflAnalyst Color Rumors General Best of Benzinga