Should Amazon.com, Inc. Use RadioShack Corporation To Enter Brick And Mortar?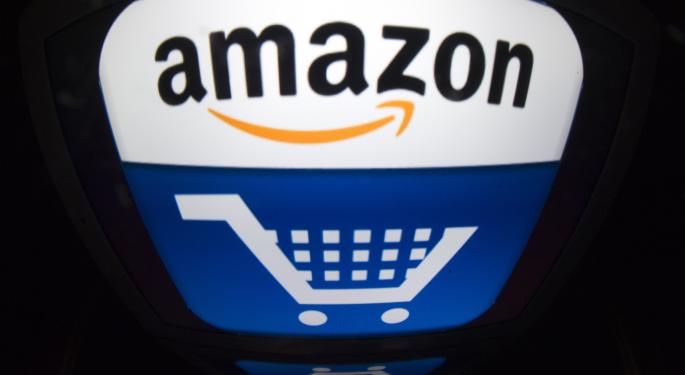 SunTrust analyst Bob Peck intrigued investors when he recommended that Amazon.com, Inc. (NASDAQ: AMZN) acquire some RadioShack Corporation (NYSE: RSH) locations if the retailer files for bankruptcy.
This is merely one analyst's opinion, but the topic has sparked enough interest to get others talking.
"Amazon.com started life online and is still today an online powerhouse," tech industry expert and analyst Jeff Kagan told Benzinga. "They're not in the conventional retail store business. If they were to do that, it would be a big question mark as to whether they would be successful."
Kagan said there is always risk when a company takes a step in a new direction.
"Not every new direction is successful," he added. "If you add to that the RadioShack problems, the ball and chain around the legs of RadioShack, it would be really difficult for Amazon. If Amazon were to get into the retail space, I would hope they would get into more of a successful, refreshed, energetic, brand-name retail business."
Related Link: 5 Little Known Things About The Twitch-Amazon Deal
'Dying Franchise'
Global Equities Research analyst Trip Chowdhry does not expect Amazon to build a physical retail presence by acquiring another less successful entity.
"No company has been successful by buying a dying franchise, which has a lot of negative connotations," Chowdhry told Benzinga.
Chowdhry compared the Amazon/RadioShack speculation to the idea that Apple Inc should have acquired a bankrupt electronics retailer, such as Circuit City. Apple chose to open its own retail locations instead.
"You don't want to inherit a legacy that reflects a broken past," Chowdhry added. "You want to create a better future. Amazon, I would almost be certain to say that Amazon will create their showrooms -- not necessarily to buy things but to showcase their things and their partners' things. It's something that resonates with Amazon's culture."
Kagan simply does not expect Amazon to enter the retail space at all.
"I don't see Jeff Bezos moving into this space," said Kagan. "Although you know, he acquired The Washington Post and that was struggling too."
Don't Expect Amazon Stores Anytime Soon
When will Amazon open its first retail store? No one knows for sure, but Chowdhry doesn't think it will happen overnight.
"Amazon will probably always emphasize online, but they will give a conduit to the physical stores -- if they create one -- probably in the next five to 10 years," he said.
Disclosure: At the time of this writing, Louis Bedigian had no position in the equities mentioned in this report.
Posted-In: Amazon comments Jeff Bezos Jeff Kagan radioshack Trip ChowdhryAnalyst Color Tech Best of Benzinga
View Comments and Join the Discussion!