3 Reasons Investors Shouldn't Be Too Excited About The Apple-IBM Deal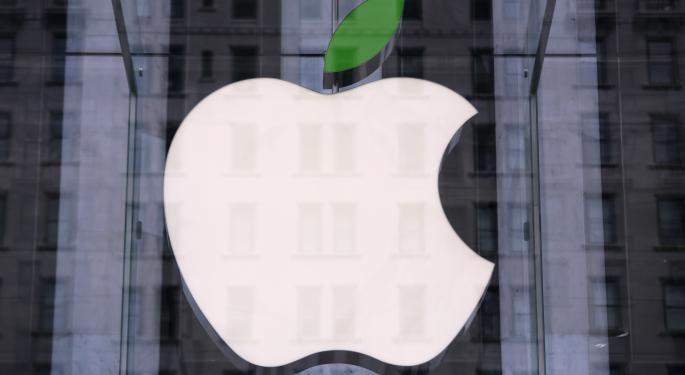 Apple (NASDAQ: AAPL) and IBM (NYSE: IBM) surprised investors Tuesday afternoon when the companies announced a global sales partnership.
The deal includes new sales (IBM will sell iOS devices to its global business clients) and special apps that IBM will develop exclusively for the iPhone and iPad.
Both firms enjoyed a small bump in after-hours trading, but investors may not want to celebrate just yet.
1. Is The Timing Right?
"The timing of this announcement makes me nervous," Global Equities Research analyst Trip Chowdhry told Benzinga. "Why? Because it is happening when both companies are in the quiet period. IBM announces its results in two days. Apple announces in about a week and a half. To me, the timing makes me skeptical that probably both Apple and IBM will have light quarters. They are making these announcements just to distract the attention of the investors. The timing is not right."
Related Link: Apple's 'Reactive' Strategy Led To New Hires, Not New Products
2. Is The Deal 'Hot'?
To be clear, Chowdhry has taken issue with the timing of the announcement, not the actual deal that Apple and IBM announced.
"The trend to bring your own devices has been happening for the last three to four years," Chowdhry continued. "Customers are bringing their own iPhones, they are bringing their own Android phones. Now we have IBM, which is another channel. Is it positive for Apple from that perspective? I would say yes, it is incremental. But is it significantly better? I would say not really. Ultimately, what happens to the Android devices? Customers will bring [them] in."
3. Long-Term Potential
The Apple-IBM alliance may be designed to help both firms, but it could benefit one more than the other. If Apple's primary goal is to sell more iDevices, IBM should be able to help the company accomplish that.
When clients come to IBM for industry-specific solutions, they may be given multiple options -- but IBM is likely to push Apple the hardest. That can only lead to more iPhone sales.
On the flip side, IBM may have chosen to partner with Apple knowing that the company appeals to many corporate clients. That, in theory, could help IBM sell more enterprise solutions. That would also mean that IBM is taking the bigger risk.
If this venture fails, Apple's existing sales channels are unlikely to be harmed. iPhone sales may not increase, but they shouldn't decrease, either. The same may not be true for IBM. If corporate clients are less interested in Apple products than IBM anticipates, they may be tempted to purchase a competitor's solution.
That wouldn't merely reduce IBM's growth -- it could also hinder the firm's current success.
Disclosure: At the time of this writing, Louis Bedigian had no position in the equities mentioned in this report.
Posted-In: Apple comments Global Equities Research IBM iPad iPhoneAnalyst Color Tech Best of Benzinga
View Comments and Join the Discussion!