Bungie Looks Like The Pixar Of Game Development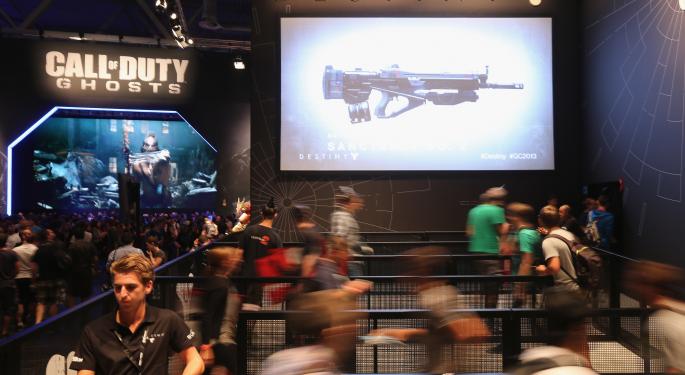 Is Bungie, the creator of the Halo franchise, on par with Pixar?
The two companies may not appear to be related, but they are similar in a handful of ways.
Both studios were once owned by massive technology companies (Apple owned Pixar; Microsoft owned Bungie).
After watching and playing Destiny (Bungie's upcoming game for Activision), Hilliard Lyons analyst Jeff Thomison began to think of Bungie as the Pixar of game development.
"Pixar is batting a thousand so far," said Thomison. "Bungie hasn't had as many at-bats as Pixar. But I consider them sort of the same type of quality as Pixar, just a class by themselves. Rockstar Games from Take-Two deserves to be in that class. But I think Bungie is right there with them. It will do very well. I don't have any doubts."
Thomison plans to participate in the beta for Destiny and one of its leading competitors, Battlefield Hardline. Betas for both games will be available on PlayStation 4 before Xbox One.
"I tend not to second-guess those decisions," said Thomison. "As long as the game is well done, I don't think that there's anything good or bad from that."
Related Link: Will Destiny Be The Biggest Game Launch In History?
Sledgehammer Games' Big Opportunity
Bungie is not the only studio developing a big game for Activision.
This fall, Sledgehammer Games (an Activision subsidiary) will release its first Call of Duty sequel. The company previously helped Infinity Ward (another Activision subsidiary) develop Call of Duty: Modern Warfare 3.
"I think there was a lot of concern there, because this is the first Call of Duty game under the Sledgehammer Games development team," said Thomison. "People were, I think, a little nervous as to what it would look like and feel like. But it was mighty impressive, so kudos to them for that. I think it will do very well."
Thomison also expects the Call of Duty franchise to benefit from EA's decision to produce a unique Battlefield sequel.
"I was pleased with what Electronic Arts is doing," he said. They're tweaking the Battlefield strategy and kind of moving away a little bit from the similarities to Call of Duty. They're trying to differentiate themselves a little bit, which is good for both companies."
Disclosure: At the time of this writing, Louis Bedigian had no position in the equities mentioned in this report.
Posted-In: Activision Apple Battlefield Battlefield Hardline BungieAnalyst Color Analyst Ratings Tech Best of Benzinga
View Comments and Join the Discussion!