Will 2014 Be Apple's Best Year Since 1989?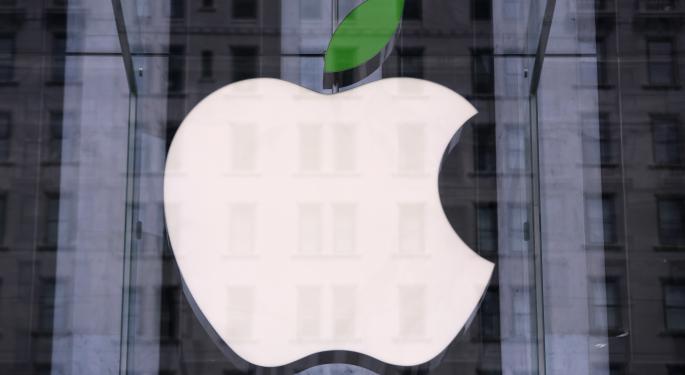 Apple (NASDAQ: AAPL) SVP Eddy Cue made a big statement at the Code Conference this week.
Cue told Re/code's Walt Mossberg and Kara Swisher that Apple has the "best product pipeline that I've seen in my 25 years at Apple."
Mossberg then took a moment to point out that Apple has released several successful products over the last 25 years, including the first iMac, iPod, iPhone, iPad and MacBook Air.
"Those are all widely recognized as pretty good products," Mossberg remarked.
"I agree with you, and I believe certainly that the products we've got coming are great," Cue replied.
Apple is rumored to be working on a smart home concept (among other new products and services), which could be announced next week at the firm's annual Worldwide Developer's Conference.
Related: Will Google's Project Ara Give Apple A Run For Its Money?
The Cupertino, California-based tech giant is currently hyping its acquisition of Beats Electronics. It is not yet known if the two companies will introduce a new product at WWDC.
In the meantime, analysts have taken a moment to share their thoughts on Apple's big acquisition.
"I would say that streaming services are growing faster than sales of recorded music, even in digital form, so they had to get a stake in there," Argus analyst James Kelleher told Benzinga. "Apple is accustomed to not just being a hardware vendor but being a successful hardware vendor. That's why, probably, they didn't want to go after a Spotify or a Pandora but instead went after a company that blended both success in streaming but also a strong revenue-generating product [that's] perceived to be a premium product."
Trip Chowdhry, the Managing Director of Equity Research at Global Equities Research, outlined a few reasons why he's excited about the Beats purchase.
"Very good product."
"Very good user interface."
"Premium subscription.
"No brand dilution."
"After a year, nobody will talk about headphones," Chowdhry told Benzinga. "It is all about streaming music because that is the trend."
Related: Is Apple Secretly Developing A 3D Printer?
Chowdhry also commended Apple for going with a premium service (Beats Music) over one that offers a free option (such as Spotify).
"You give away the product for free so you get the distribution," Chowdhry surmised. "Then if somebody wants extra features, they pay for it. There are two conflicting market forces [with that model]."
In essence, Chowdhry believes that the freemium model reduces the commercial value of a service in an effort to increase its distribution power.
"Only companies who do not have the distribution power go with the freemium versions," he said. "But if you have the distribution power, [the] freemium model is a strategic disaster."
BGC analyst Colin Gillis was much less enthusiastic about the merger.
"You're buying mediocre headphones," Gillis told Benzinga. "You're buying a subscription service that's very nascent. You gotta get into subscriptions though, so you gotta get into streaming. This is a way to do it."
While Chowdhry favors the Beats purchase, Gillis thinks that Apple could have made a bigger impact by acquiring Spotify, the world's largest on-demand streaming music service.
Disclosure: At the time of this writing, Louis Bedigian had no position in the equities mentioned in this report.
Posted-In: Apple Argus BGC Colin Gillis commentsAnalyst Color Rumors Tech Best of Benzinga
View Comments and Join the Discussion!